Unity package for the Reachy 2019 robot
Provides a Prefab for the full Robot:
control of individual motors (relying on the new Articulation Body Component)
force sensor in gripper, camera in the eyes
physics simulation and collision
can be remotely controlled using the same Python API than the real robot
can be integrated with ML-Agents for training
This package is open-sourced and released under an Apache License v2.0.
For more information on how to get started: https://docs.pollen-robotics.com
Reachy: Open source interactive robot to explore real-world applications!

Reachy is a unique open prototyping platform. It makes AI & robotics accessible to researchers, innovation professionals and creatives.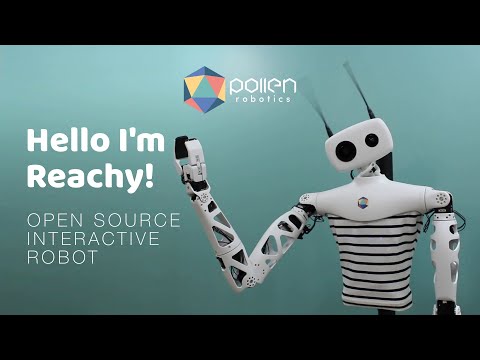 Visit pollen-robotics.com to learn more or visit our forum. Follow @PollenRobotics on Twitter for important announcements.
This project adheres to the Contributor code of conduct. By participating, you are expected to uphold this code. Please report unacceptable behavior to contact@pollen-robotics.com.