Join GitHub today
GitHub is home to over 36 million developers working together to host and review code, manage projects, and build software together.
Sign up
New issue

Have a question about this project? Sign up for a free GitHub account to open an issue and contact its maintainers and the community.

By clicking "Sign up for GitHub", you agree to our terms of service and privacy statement. We'll occasionally send you account related emails.

Already on GitHub? Sign in to your account
Feature - Non-Blurry Switches and Checks
#277
Conversation
Use pre-rendered assets to ensure sharpness
GTK CSS seems to render SVG assets to PNG prior to scaling them. This results in a blurry
image for the switches, checkboxes, and radio buttons on HiDPI. Instead, we should
pre-render these images at 1x, 2x, and 3x sizes to ensure they are always sharp.
This allows us to have sharp images at all sizes, and to avoid depending on the
icon theme to provide these images (icons are also always sharp). Otherwise there would
be no images if a user was using the gtk theme with a different icon theme.
added some commits
@isantop are we purposefully changing the gtk-theming in 18.04 to look more like the ones in 18.10?
Before: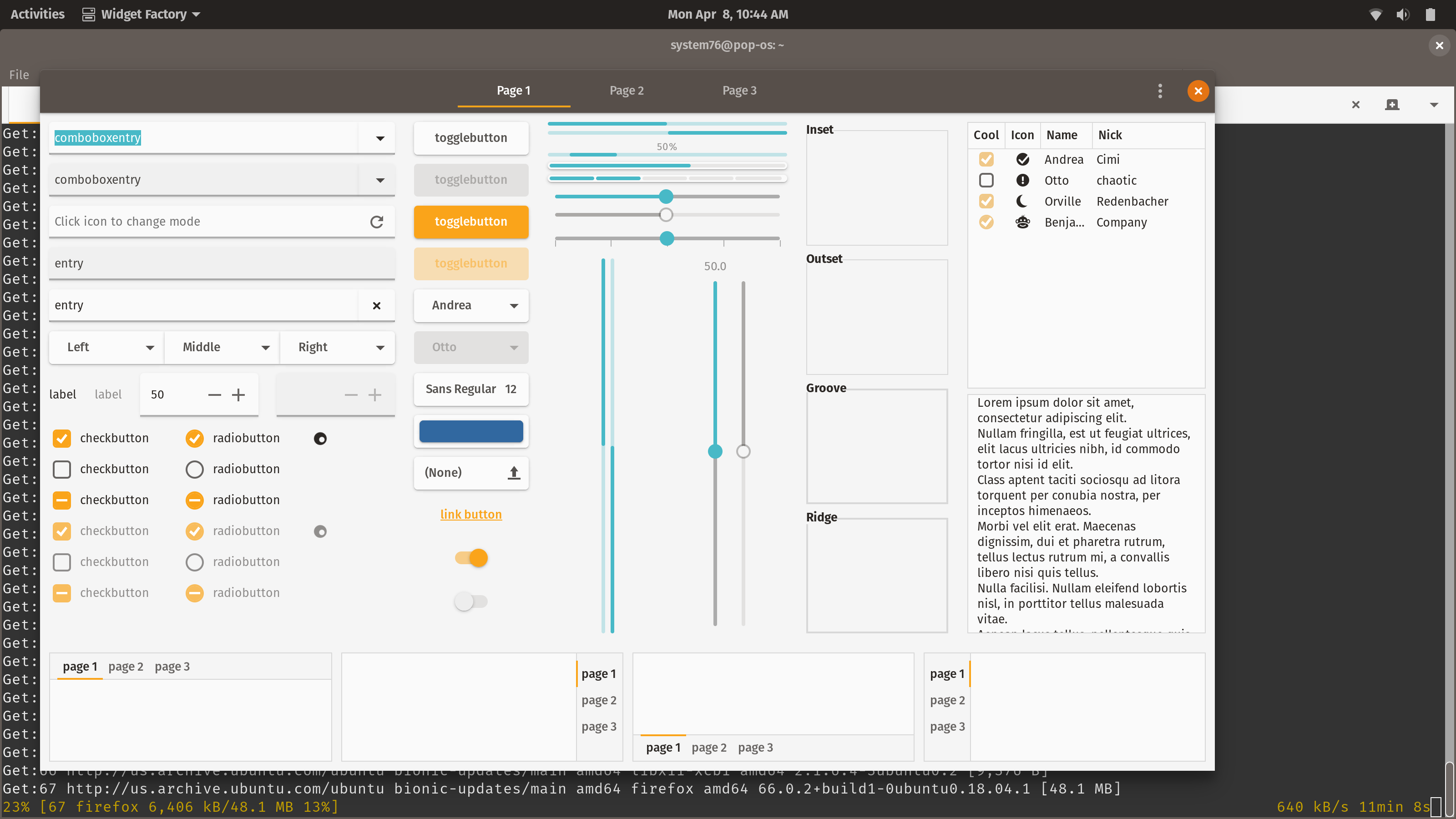 After:

Copy link
Collaborator
Author
@brs17 Yes, there is no distinction between branches anymore. That's already in master. Update, reload the theme, then add the patch to see what I mean
You're right, I was doing too many things at once 😢
isantop deleted the

feature-non-blurry-switch-checks

branch Apr 8, 2019
Add this suggestion to a batch that can be applied as a single commit.
This suggestion is invalid because no changes were made to the code.
Suggestions cannot be applied while the pull request is closed.
Suggestions cannot be applied while viewing a subset of changes.
Only one suggestion per line can be applied in a batch.
Add this suggestion to a batch that can be applied as a single commit.
Applying suggestions on deleted lines is not supported.
You must change the existing code in this line in order to create a valid suggestion.
Outdated suggestions cannot be applied.
This suggestion has been applied or marked resolved.
Suggestions cannot be applied from pending reviews.