Quick-Terminal-generic

This is the generic version of Quick Terminal without any PostX Gnu/Linux tools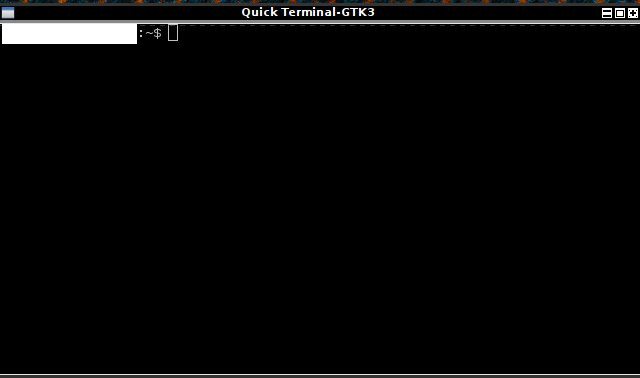 Copyright (c) 2017 JJ Posti <techtimejourney.net>") Quick terminal is a terminal emulator written with Python. The program comes with ABSOLUTELY NO WARRANTY; for details see: http://www.gnu.org/copyleft/gpl.html. This is free software, and you are welcome to redistribute it under GPL Version 2, June 1991.
This version of the Quick Terminal is the generic version. See Quick Terminal(PostX version) repository for the PostX Gnu/Linux integrated version.
Current Quick Terminal(generic) functionalities include right-click menu(Copy,paste,clear history,clear terminal and about).
Dependencies:
The list below should be enough:
python3 gir1.2-vte-2.91 python-gi python3-gi python-minimal python-gobject