Join GitHub today
GitHub is home to over 31 million developers working together to host and review code, manage projects, and build software together.
Sign up
New issue

Have a question about this project? Sign up for a free GitHub account to open an issue and contact its maintainers and the community.

By clicking "Sign up for GitHub", you agree to our terms of service and privacy statement. We'll occasionally send you account related emails.

Already on GitHub? Sign in to your account
Labels to links
#142
Conversation
Checklist
✅ The code has been run through pretty yarn run pretty
✅ The tests pass on CircleCI
✅ You have referenced the issue(s) or other PR(s) this fixes/relates-to
✅ The PR Template has been filled out (see below)
✅ Had a beer because you are awesome
What?
Introduces the functionality to add a plain text label to links.
Following the discussion from: #140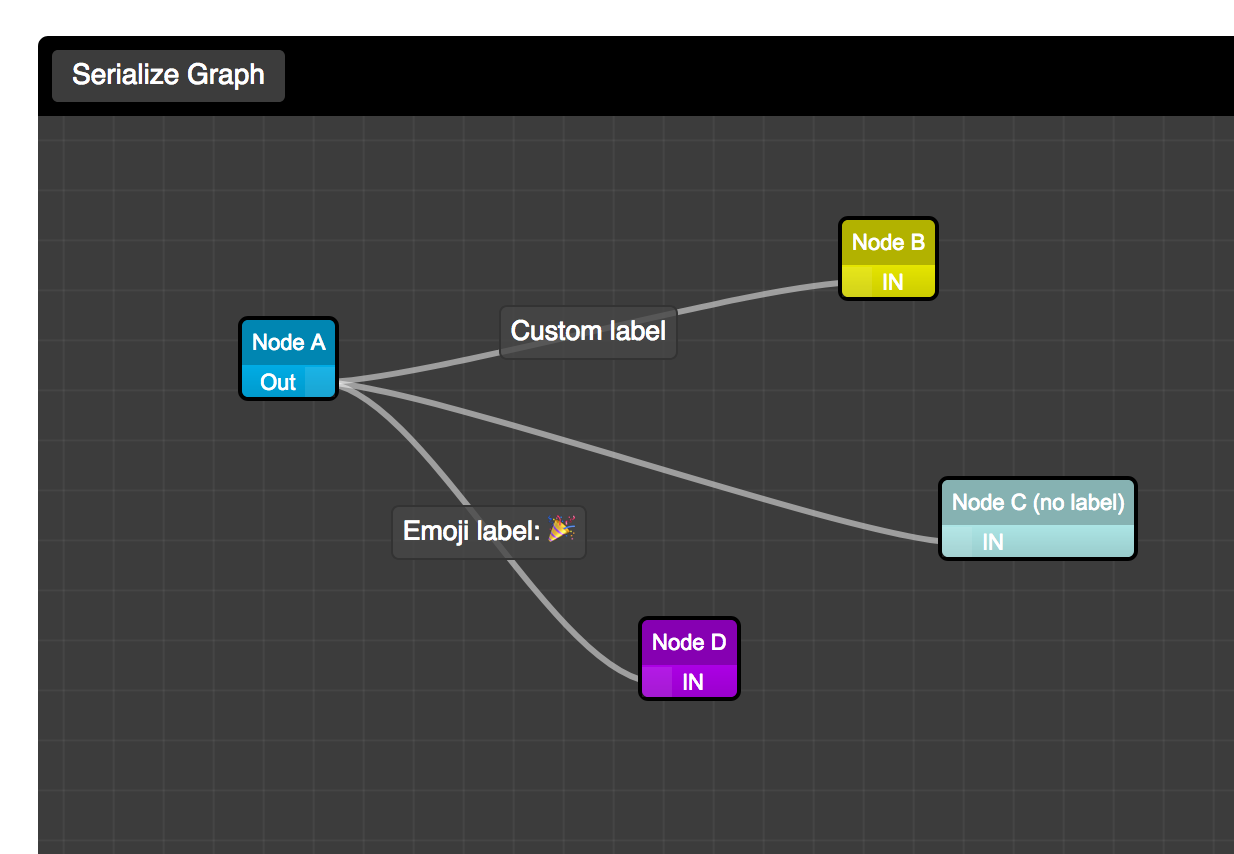 Why?
Especially useful when you're implementing something like a state machine.
How?
The initial plan was to use SVG's textPath, but it then follows the orientation of the referenced path, which makes text incredibly hard to read.
Achieved the desired result by using a combination of getPointAtLength and getTotalLength.
Implementation had to account for multiple segments (paths), which made the algorithm slightly more complex to follow, but still simple enough.
Feel-Good "programming lol" image:

Source: http://codingatschool.weebly.com/programming-project.html
added some commits
1 check passed
ci/circleci Your tests passed on CircleCI!
Details
This comment has been minimized.
@dylanvorster would it be possible to release a version that has these commits? 🙇
Add this suggestion to a batch that can be applied as a single commit.
This suggestion is invalid because no changes were made to the code.
Suggestions cannot be applied while the pull request is closed.
Suggestions cannot be applied while viewing a subset of changes.
Only one suggestion per line can be applied in a batch.
Add this suggestion to a batch that can be applied as a single commit.
Applying suggestions on deleted lines is not supported.
You must change the existing code in this line in order to create a valid suggestion.
Outdated suggestions cannot be applied.
This suggestion has been applied or marked resolved.
Suggestions cannot be applied from pending reviews.