Tigger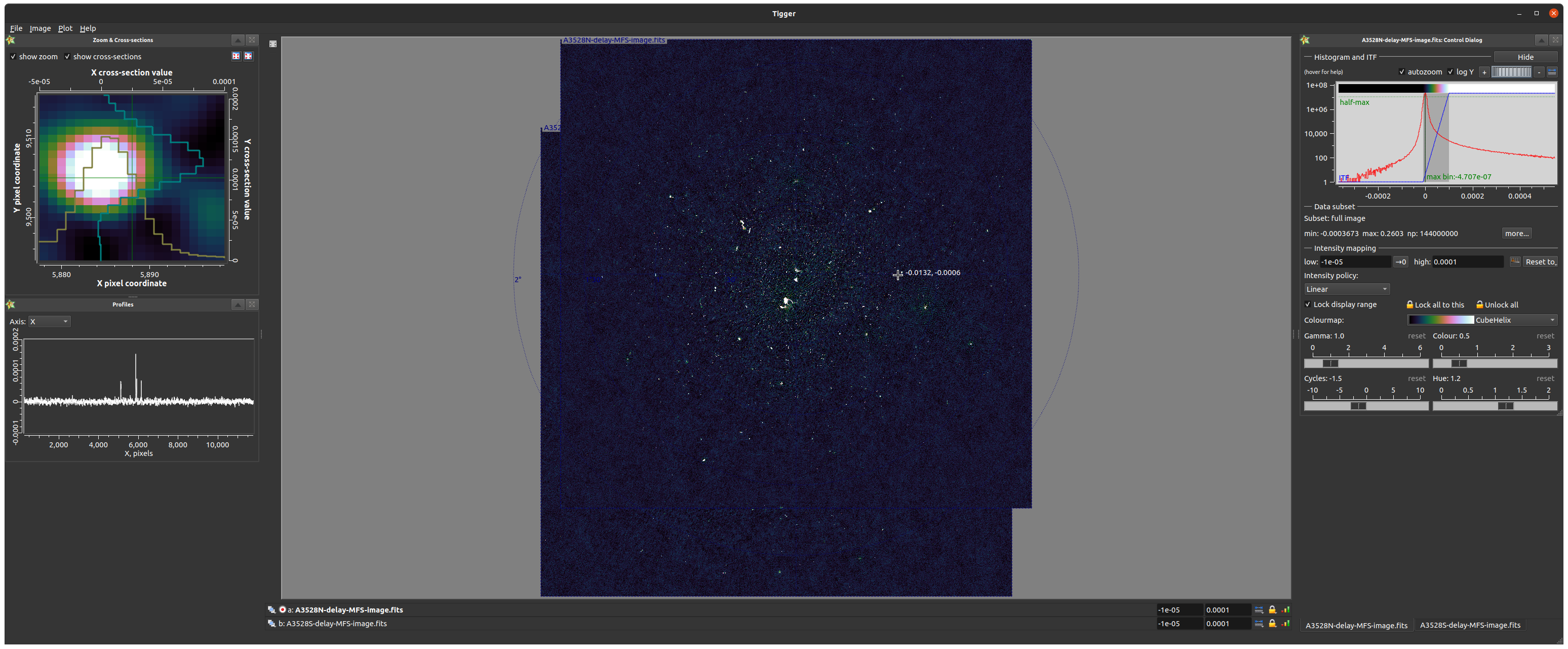 Installing Tigger
Ubuntu package

Enable the KERN repository <https://kernsuite.info> and install the tigger package.
From source with Ubuntu LTS
Python dependencies
Tigger-LSM v1.7.2 - if you are not installing Tigger via the KERN repository or using the install_tigger_ubuntu.sh script provided, please go here <https://github.com/ratt-ru/tigger-lsm> and install this first.
Automatically installed Python dependencies:
numpy
scipy
astlib
astropy
configparser
System dependencies
PyQt 5.14.1 (or 5.15.2)
Qwt 6.1.4 (or 6.1.5)
PyQt-Qwt 1.9.0 (or greater)
These are already present in most Linux distributions. Please note that, this package does not use the version of PyQt 5 that is installable from PyPI. Tigger also uses a version of PyQt-Qwt from GitHub.
Install on Ubuntu LTS with the installation script

Download the Tigger repository:
git clone https://github.com/ratt-ru/tigger.git

The installation script works on Ubuntu 18.04, 20.04 and 22.04 (including ARM64).
Run the installation script and enter sudo password when prompted:
./install_tigger_ubuntu.sh

Manual installation from source

After the Tigger repository has been downloaded with git clone https://github.com/ratt-ru/tigger.git, please run the following:
sudo apt -y install python3-pyqt5.qtsvg python3-pyqt5.qtopengl libqwt-qt5-6
sudo dpkg -i debian_pkgs/ubuntu_22_04_deb_pkg/python3-pyqt5.qwt_2.00.00-1build1_amd64.deb
pip3 install . --user

Please note that the above commands are for installing on Ubuntu 22.04, Debian packages for 18.04, 20.04 and 22.04 ARM64 are located in the ubuntu_18_04_deb_pkg, ubuntu_20_04_deb_pkg and ubuntu_20_04__arm64_deb_pkg directories respectively.
Running Tigger

Run the installed tigger binary, or search for tigger from Ubuntu's 'Show Applications' icon in the dock (after logging off and on again).
Questions or problems

Open an issue on github

https://github.com/ratt-ru/tigger/issues
Contributors

Thank you to the people who have contributed to this project.