Bull's Eye Game for iOS

My very first iOS game build using Swift 4. It's based on this amazing tutorial by Ray Wenderlich: Your First iOS App.

This game challenges the user to slide the slider as close as possible to the given value. The closer it gets, the higher the points.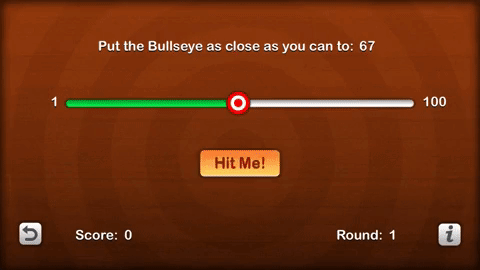 License

MIT © Risan Bagja Pradana