Document your code
Every project on GitHub comes with a version-controlled wiki to give your documentation the high level of care it deserves. It's easy to create well-maintained, Markdown or rich text documentation alongside your code.
Sign up for free
See pricing for teams and enterprises
Pest Control
The Pest Control plugin adds an overlay for portal order, a participation activity meter overlay, and highlights spinners.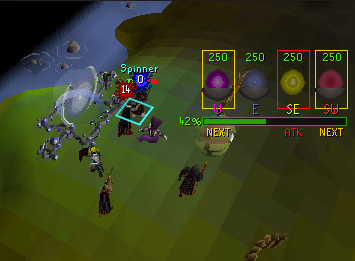 Please join our Discord if you notice anything wrong or would like to discuss an addition to the wiki.
Table of Contents
User Guide
Developer's Guide

Setting up development environment
Using Git with RuneLite
Clone this wiki locally