Sailcut CAD - sail designer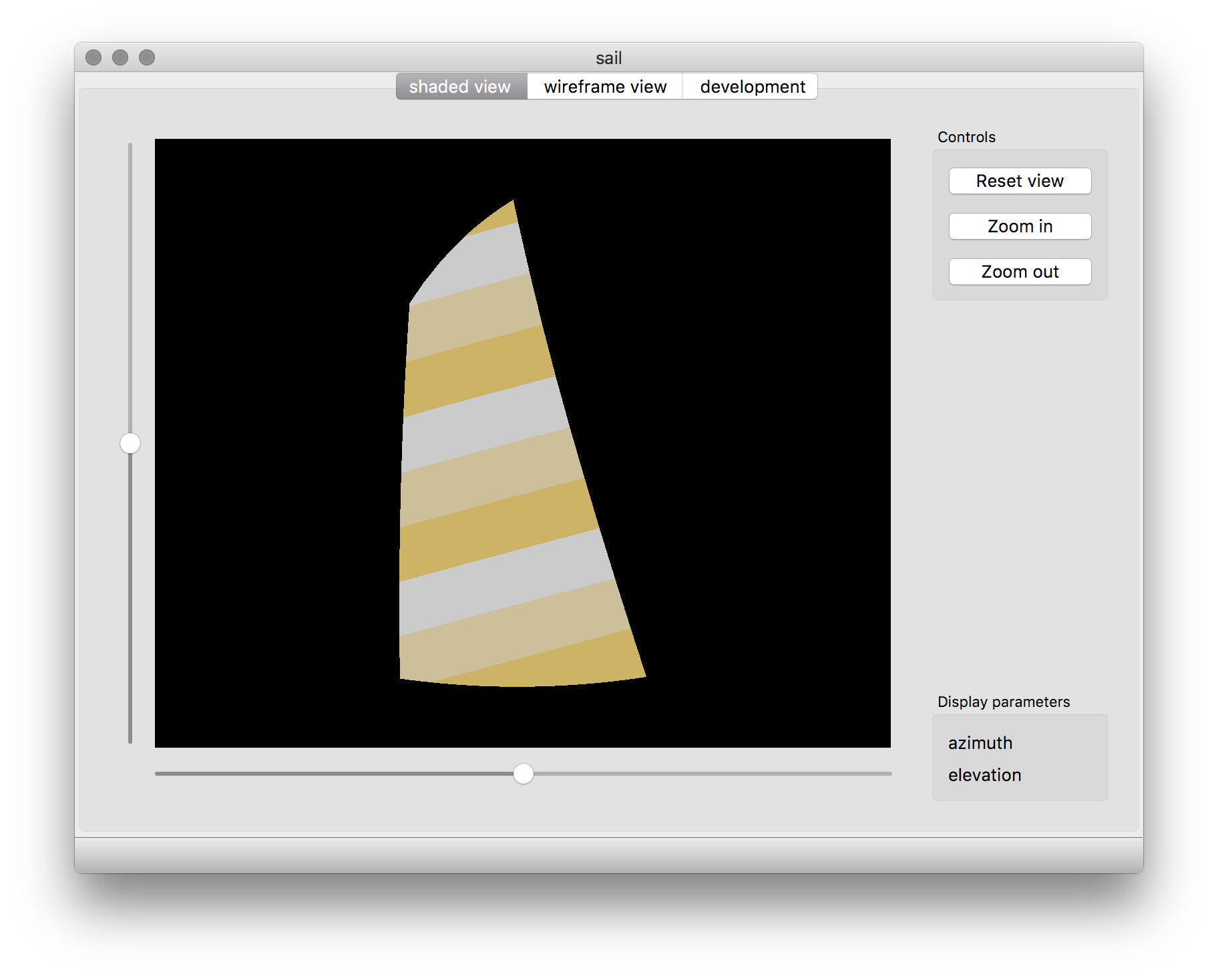 Authors

Copyright (C) 1993-2018 Robert & Jeremy Laine

See AUTHORS file for a full list of contributors.
Documentation

Available in 3 languages at sailcut.com.
Building

This is a Qt app and the build system relies on qmake, which comes with Qt distributions. You can install Qt from:

From the root of the repo, run:

This will prepare a Makefile, which can be used to make the binaries for the app. This is done by simply running:

Which will make the following runnable apps:
macOS: bin/Sailcut CAD.app
Windows: bin/sailcut.exe
And that's it!
License - GPLv2

This program is free software; you can redistribute it and/or modify it under the terms of the GNU General Public License as published by the Free Software Foundation; either version 2 of the License, or (at your option) any later version.

This program is distributed in the hope that it will be useful, but WITHOUT ANY WARRANTY; without even the implied warranty of MERCHANTABILITY or FITNESS FOR A PARTICULAR PURPOSE. See the GNU General Public License for more details.

You should have received a copy of the GNU General Public License along with this program; if not, write to the Free Software Foundation, Inc., 51 Franklin St, Fifth Floor, Boston, MA 02110-1301 USA