Join GitHub today
GitHub is home to over 28 million developers working together to host and review code, manage projects, and build software together.
Sign up
New issue

Have a question about this project? Sign up for a free GitHub account to open an issue and contact its maintainers and the community.

By clicking "Sign up for GitHub", you agree to our terms of service and privacy statement. We'll occasionally send you account related emails.

Already on GitHub? Sign in to your account
Xorg : How to Run Xserver
#73
Comments
Forked from, "A few questions about Arch Linux in Termux PRoot #59":
pacman -S xorg-server
pacman -S lxde
*note that since there are multiple LXDE packages that pacman finds, I installed all (which is the default option)
then since lxde-font might not work, to fix install ttf-dejavu by typing:
pacman -S ttf-dejavu
After that I launch XSDL first and then switch back to termux. Inside arch I type in:
DISPLAY=:0 startlxde
and once I press enter I switch back to XSDL and it should start LXDE.
Note: It is possible to get audio as well, to do so install pulseaudio and type in the local address
Instructions contributed by https://github.com/Root-voidX. Screenshots from smartphone using Xserver XSDL:

Screenshots from an Android smartphone 2018.
This comment has been minimized.
[17:08 hpmor ]$ starte16 & netsurf-gtk3 & texmacs & gimp &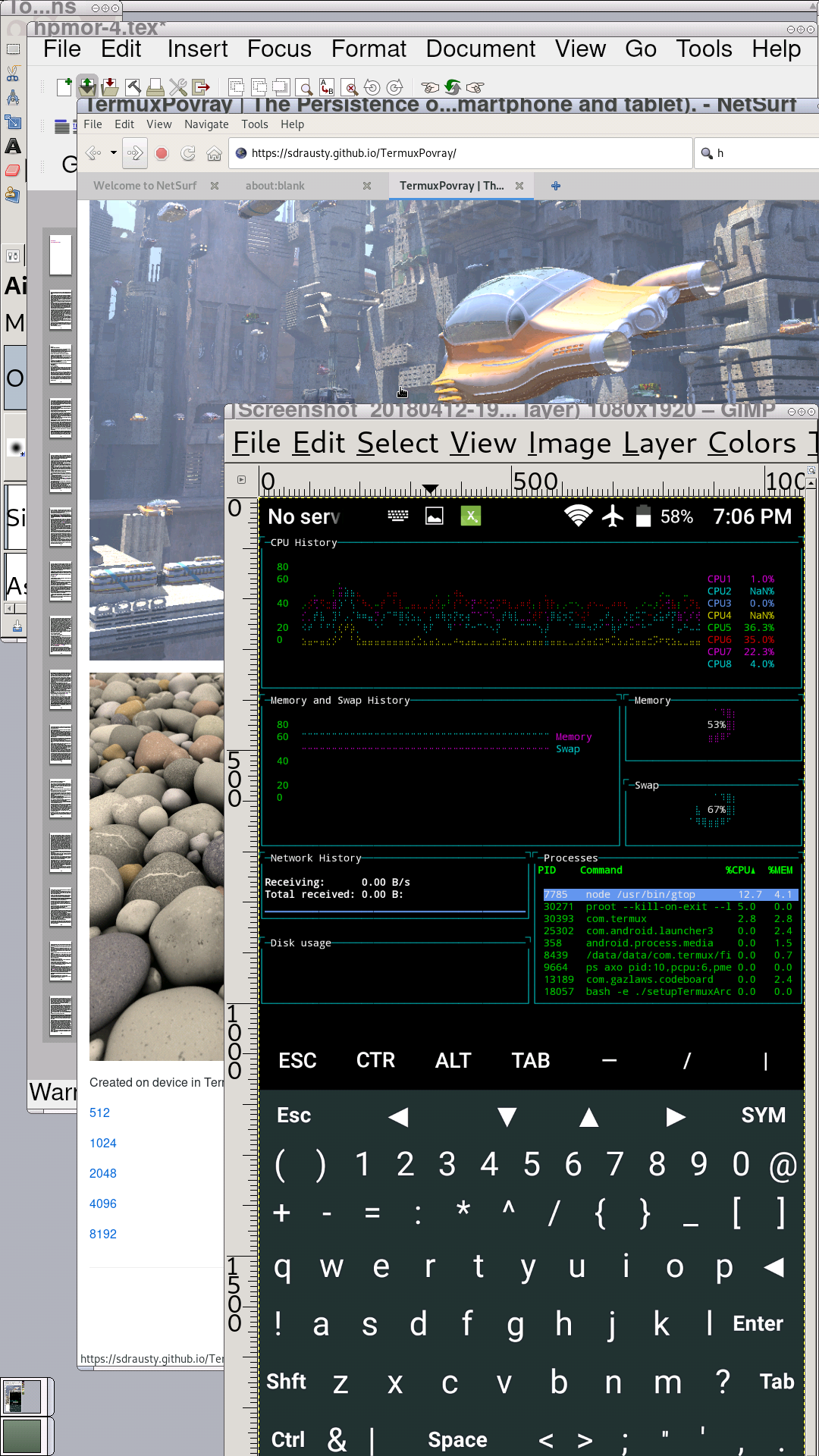 There is a TermuxArch shortcut . exd to export the display. Screenshot from Android smartphone 2018. This is a simple command to setup the exports. For it to work, it must be sourced. That's why the . and space are important. Otherwise, it won't work right:
[19:36 ~ ]$ . exd
[19:36 ~ ]$ export
declare -x DISPLAY=":0"
declare -x PULSE_SERVER="tcp:127.0.0.1:4712"