Qwiic Distance Sensor - RFD77402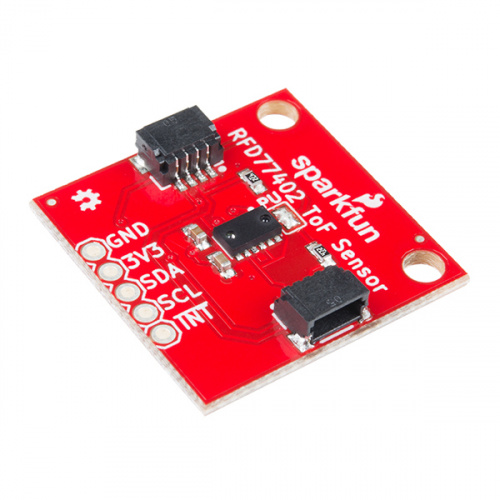 Distance Sensor-RFD77402 (SEN-14539)
The Qwiic Distance Sensor uses the RFD77402 sensor utilizing VCSEL or vertical-cavity surface-emitting laser and a 3 pixel camera to measure the amount of time to a target. This gives you amazing millimeter prescision with low-cost and low power.
Documentation
Library - Arduino library for the RFD77402 Breakout Board.
Hookup Guide - Basic hookup guide for the RFD77402 Breakout Board.
Qwiic System - The Qwiic system enables fast and solderless connection between popular platforms and various sensors and actuators.
Product Versions
License Information

This product is open source!

Please review the LICENSE.md file for license information.

If you have any questions or concerns on licensing, please contact techsupport@sparkfun.com.

Distributed as-is; no warranty is given.
Your friends at SparkFun.