SparkFun Qwiic Flex Glove Controller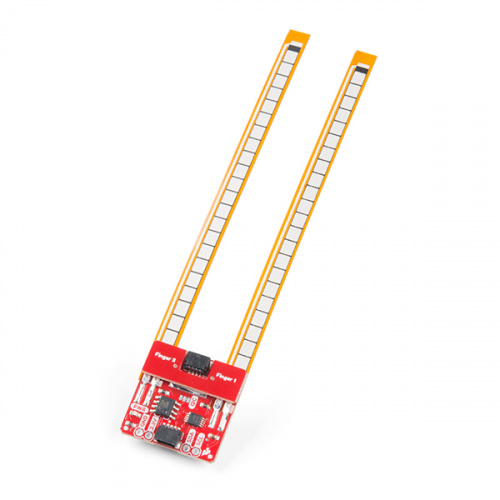 SparkFun Qwiic Flex Glove Controller (Sen-14666)
This board is a breakout for multiple flex sensors that keeps the solder points isolated to avoid breakage in wearable projects.
Repository Contents
/Hardware - Eagle design files (.brd, .sch)
/Libraries - Libraries for use with the
/Production - Production panel files (.brd)
Documentation
Product Versions
SEN-14666- The SparkFun Qwiic Flex Glove Controller allows you to incorporate flex sensors into a glove to control lighting, sound, and other effects making it perfect for wearable and e-textile applications. All communication is enacted exclusively via I2C, utilizing our handy Qwiic system.
License Information

This product is open source!

Please review the LICENSE.md file for license information.

If you have any questions or concerns on licensing, please contact techsupport@sparkfun.com.

Distributed as-is; no warranty is given.
Your friends at SparkFun.