Vernier Interface Shield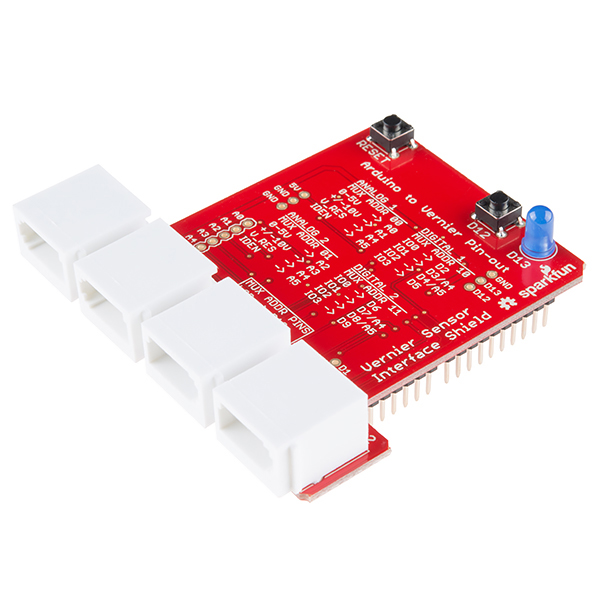 Vernier Interface Shield (DEV-12858)
This shield enables Arduino Uno footprint compatible boards to be connected to Vernier sensors.
Repository Contents
/Hardware - Eagle PCB layout files
/Libraries - Arduino library for using the Vernier Shield
/Production - Files to support SparkFun production
Documentation
Product Versions
Version History
License Information

This product is open source!

The hardware is released under Creative Commons ShareAlike 4.0 International.

The code is beerware; if you see me (or any other SparkFun employee) at the local, and you've found our code helpful, please buy us a round!

Please use, reuse, and modify these files as you see fit. Please maintain attribution to SparkFun Electronics and release anything derivative under the same license.

Distributed as-is; no warranty is given.
Your friends at SparkFun.