Spree Mailchimp E-Commerce

Spree Mailchimp E-Commerce is a Spree Commerce extension leveraging the latest Mailchimp E-commerce API 3.0 to help you engage your customer base in a meaningful way through email marketing and track the resulting revenue and other key metrics.

By doing some growth hacking, monitoring results and optimizing Mailchimp E-Commerce settings you might be able to significantly increase all the key E-Commerce metrics such as number of visits per user and re-purchase rate (loyalty), conversion rate, number of items per order, average order value, and as a result your sales results and lifetime customer value.

This extension lets you connect your Spree Commerce store with your Mailchimp account in order to:
Before You Start
Configuring the extension

To start using the extension, follow these steps:

Please note that the Syncing process may take up to 12 hours, depending on your Spree store database size.
Next steps

Set up Spree Mailchimp E-Commerce, give it some time and observe the results. Tweak and experiment with the settings to maximize the business results in time periods allowing for enough traffic and order volume to observe significant results of your adjustments. Ideally don't adjust too many factors at once to be able to isolate and understand the impact of a particular adjustment. This extension and Mailchimp E-Commerce platform is a proven solution for boosting business results.

More reading and use scenarios:
Deactivating Spree Mailchimp E-Commerce

If you find yourself in a situation which requires you to deactivate Mailchimp on Spree Commerce, be it because of troubleshooting or a change of heart, all you need to do is go to Spree CONFIGURATIONS > Mailchimp settings and click the "Remove Store" button. After doing so, the extension will disconnect which you can verify in your Mailchimp Account > Connected Sites. Then you can also remove the gemfile from your Spree code base.
Troubleshooting

My store won't sync with Mailchimp. If you're experiencing issues with the data sync, and have already tried to remove and reinstall the extension, there are a few other possible causes. Request tech support to find out more.

Your Spree setup doesn't meet the minimum requirements. This extension supports only Spree versions above 3.3. If your Spree version is older you may request customization of your Spree platfrom. We highly recommend using the newest Spree and extension versions for the best results.

You're experiencing conflicts with other extensions/gems. You may need to turn off all other extensions/gems except for the Spree Mailchimp E-Commerce extension, in order to find, if the extension itself is syncing correctly.

My E-Commerce automation isn't sending: Your store probably hasn't finished syncing. To see if your store has completed its sync, check its status on your Mailchimp Connected Sites page.

I'm sending duplicate transactional emails. Spree by default sends out transactional emails internally. In order to properly set up transactional emails, you need to decide if you want Spree or Mailchimp to send them out. If you do not wish to send emails through Spree, you will have to reconfigure your Spree application and turn the mailers off. You need a developer to do that for you.

I see duplicate store connections. Have you recently removed and reinstalled Spree Mailchimp E-Commerce extension in order to resolve an issue with your connection? If you see a duplicate connection afterward, you may have deleted the extension without deactivating it, first. Repeat the process by disconnecting first and make sure not to skip any steps.

Pop-up image is not properly showing up. In order for the Pop-up image to appear correctly, remember to Clear the Cache in Spree Admin Panel > General Settings, after updating the image in the Mailchimp dashboard. If that does not resolve the issue, please contact tech support.

I need to talk to support. If you've tried our troubleshooting suggestions, but still have trouble with your sync, contact Mailchimp Support or Spree Commerce support. It's helpful to include your Spree Commerce version, along with screenshots of your Mailchimp settings and Spree Mailchimp E-Commerce settings.
Installation
Add this line to your application's Gemfile:
gem

 

'spree_mailchimp_ecommerce'

,

 

github

: 

'spree-contrib/spree_mailchimp_ecommerce'

,

 

branch

: 

'master'
Install the gem using Bundler:
Install extension
$ bundle 

exec

 rails g spree_mailchimp_ecommerce:install
Restart your server

Setup you mailchimp credentials on http://yoursite.test/admin/mailchimp_settings and than click 'Setup your store' button
User first and last name

By default, Spree doesn't provide firstname and lastname methods for the User model. However, MailChimp requires this fields. SpreeMailchimpEcommerce defines these methods in presenter as
  

def

 

firstname


    

user

.

try

(

:firstname

)

 || 

user

&.

bill_address

&.

firstname

 || 

"unknown firstname"


  

end



  

def

 

lastname


    

user

.

try

(

:lastname

)

 || 

user

&.

bill_address

&.

lastname

 || 

"unknown lastname"


  

end
Feel free to define firstname and lastname in your User model decorator if you prefer another implmentation.
Support and customization requests

For tech support or with customization requests feel free to:
License

Spree Mailchimp E-Commerce is copyright © 2018-2019 Spark Solutions Sp. z o.o.. It is free software, and may be redistributed under the terms specified in the LICENCE file.
About Spark Solutions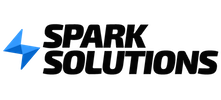 Spree Mailchimp E-Commerce is maintained by Spark Solutions Sp. z o.o.
We are passionate about open source software. We are also available for hire.