Join GitHub today
GitHub is home to over 28 million developers working together to host and review code, manage projects, and build software together.
Sign up
New issue

Have a question about this project? Sign up for a free GitHub account to open an issue and contact its maintainers and the community.

By clicking "Sign up for GitHub", you agree to our terms of service and privacy statement. We'll occasionally send you account related emails.

Already on GitHub? Sign in to your account
Replicator preview
#260
Comments
Feature request
Being able to expand and collapse replicator items is really useful once more than a few have been created. However, to make this more user friendly, I suggest:
Add expand / collapse all buttons at top & bottom of section
Add a preview "snippet" to collapsed items. Ideally this could be defined in the fieldset. For items with images, I'd set a 50px thumbnail, and for those with a primary field of text a truncated single line ending with an ellipsis. If you're fancy one could display the number of characters or words even.
This comment has been minimized.
@jackmcdade I see that this and #1045 are both closed and I'm wondering if there wasn't any other interest to make it happen? Content blocks / The Replicator give great flexibility to clients, but they can be awkward to navigate once the content grows to more than a few items.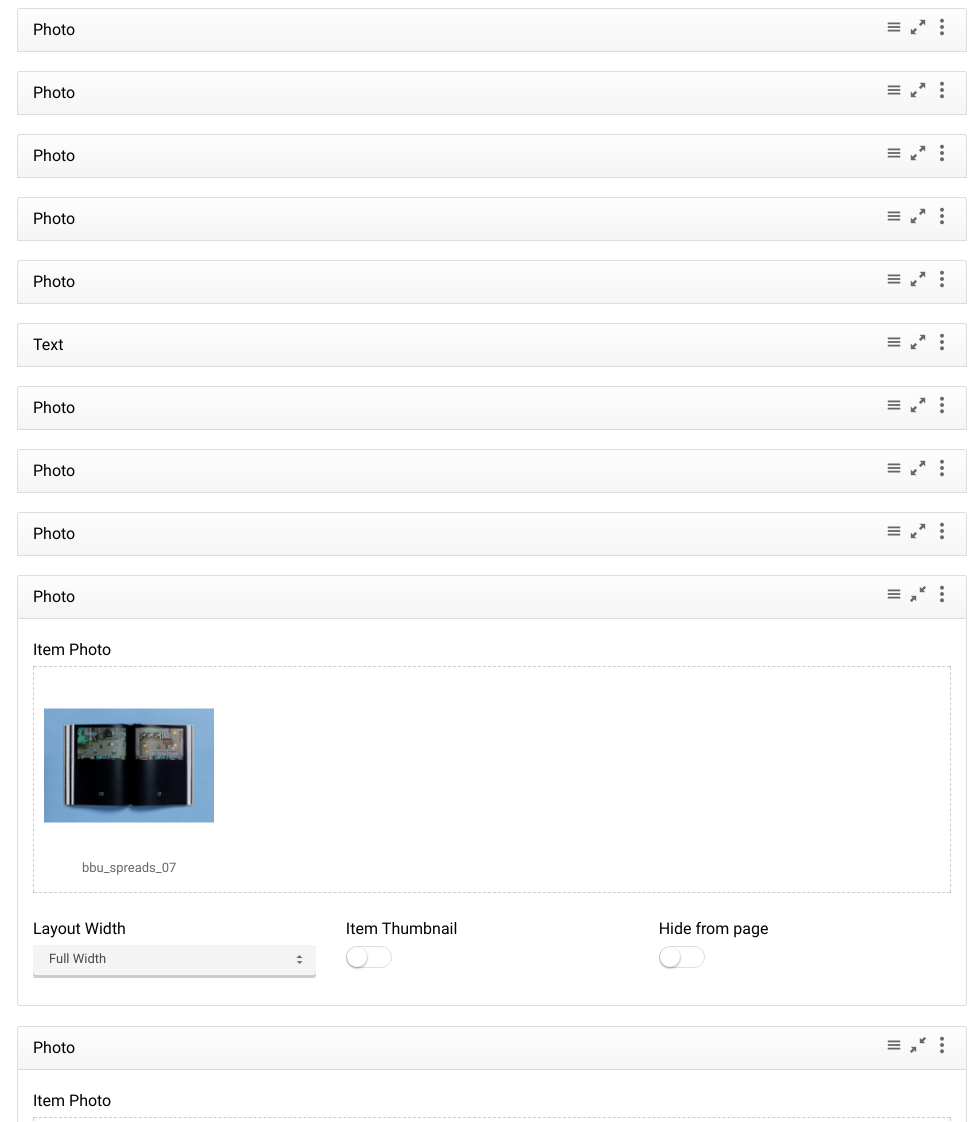 Noticed that Craft's Matrix feature has this preview I was imagining. Not interested in changing from Statamic, but I do like this feature.