Be notified of new releases
Create your free GitHub account today to subscribe to this repository for new releases and build software alongside 28 million developers.
Sign up
tango-CI released this May 4, 2018 · 80 commits to master since this release
#114 Scripting console: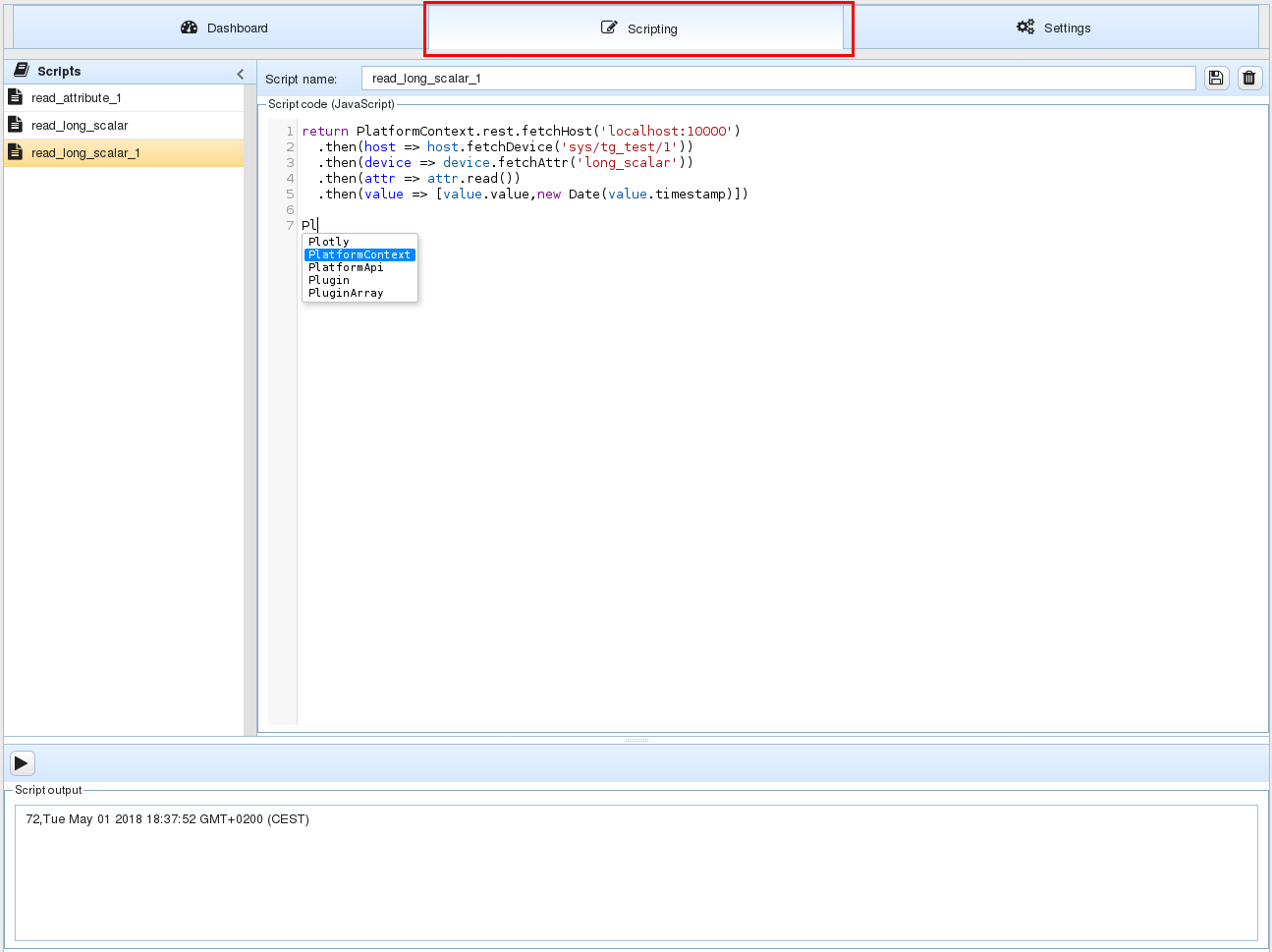 Hotkeys:
ctrl+space for code completion;
ctrl+enter for code execution;
ctrl+s to save the current script;
Scripts are saved on per user basis. NOTE unless external UserContext storage is used, all the data is vanished each time TangoWebapp is redeployed!
#125 version is now available as TangoWebappPlatform.consts.VERSION
#80 Plot historical values of the scalar attribute:
#126 UI of the Device Control Panel has been improved, see print-screen above
#127 Attrs monitor status icon - rotating arrow:
#128 In device context menu "Open" is replaced with "Configure"
#123 Fixed resolution problem (wiered outlook on smaller screens); Device info moved to Device tree: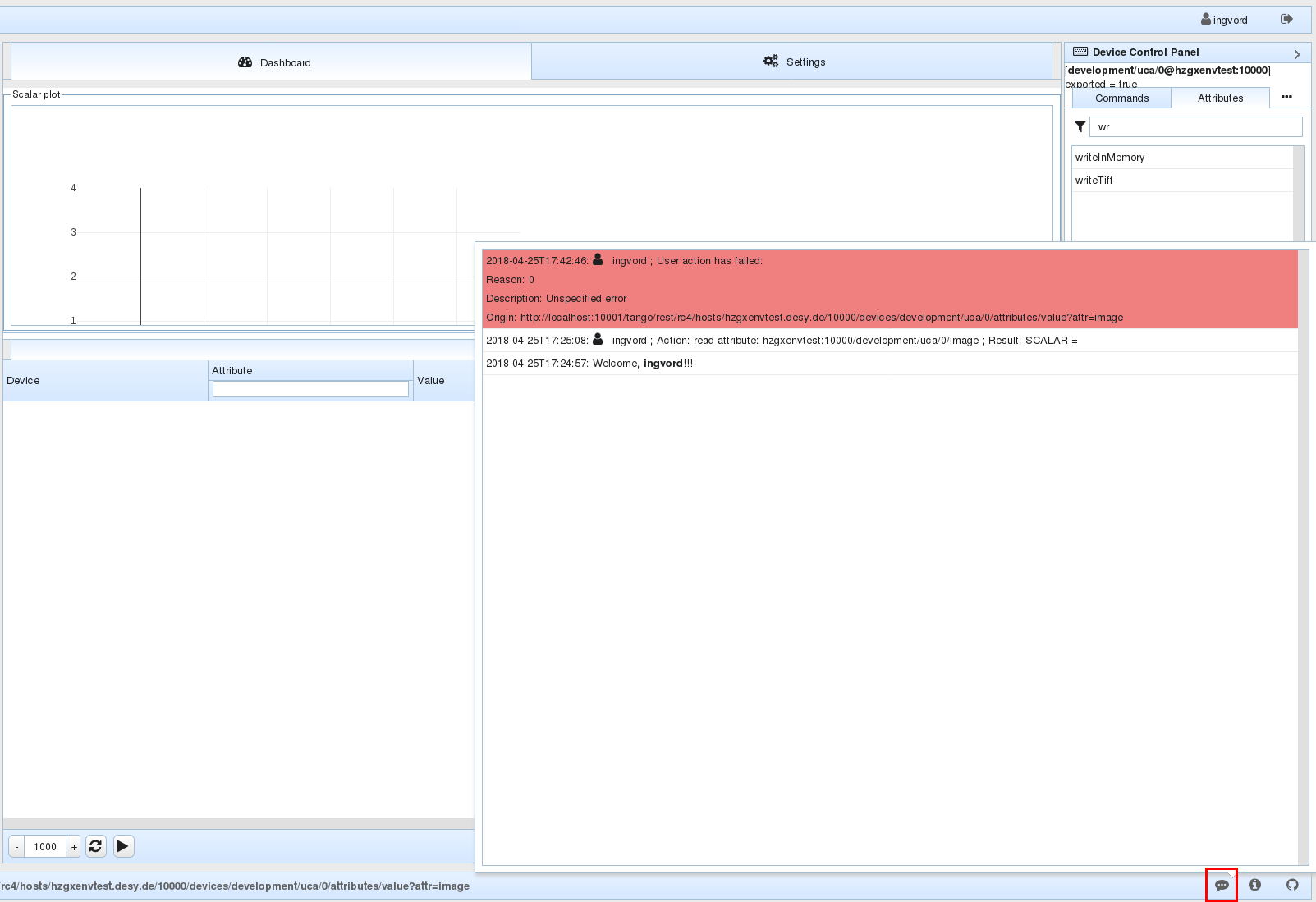 Fixed bug when plotting attributes from Device Control panel

Fixed sorting in Device Control panel

Correct error messages
#58 Tree icons have been updated
#82 Tab labels outlook has been improved
#99 Device tab click updates devices cursor
#102 timestamp in the device's control panel output
#120 device tab is split into host and device sub tab
#95: Multiple device monitor:
This version features new dashboard. This monitor allows simultaneous attributes from different devices (even different tango hosts)
Double click on a device in the devices tree:
A device tree will appear. In this tree right click on an attribute and select 'Add to monitor'
Selected attribute will be added to the dashboard. You can control data collection using toolbar:
#86 Dashboard stores its state using UserContext
Other:
Device monitor now uses customizable attributes monitor from #95:
Hence shares its functionality
#106 Plot multiple attributes in a single plot
For start/stop use button next refresh rate setting (this affects the whole widget, not only plotting)
For resetting use context menu -> clear. This works also for attributes plotted from test device panel widget
bug fixes:
461070a attribute name suddenly changes in device tree
8043039 configure item in devices tree context menu does not work
aed8143 update attribute info in device control panel