Join GitHub today
GitHub is home to over 36 million developers working together to host and review code, manage projects, and build software together.
Sign up
New issue

Have a question about this project? Sign up for a free GitHub account to open an issue and contact its maintainers and the community.

By clicking "Sign up for GitHub", you agree to our terms of service and privacy statement. We'll occasionally send you account related emails.

Already on GitHub? Sign in to your account
Design facelift
#1442
Conversation
A lot of design improvements inside! Hard to list all of them, but here are some highlights:
Much nicer focus styles.
Typography polishing
Organizing colors in SCSS
Nice retry icon
Updated play/pause/cancel icons
Improve status bar
Enlarge clickable areas of Done/Back/+ buttons
Remove some buggy animations, but keep important and good ones
Updated Dropbox icon
Improved Provider views
Screenshots: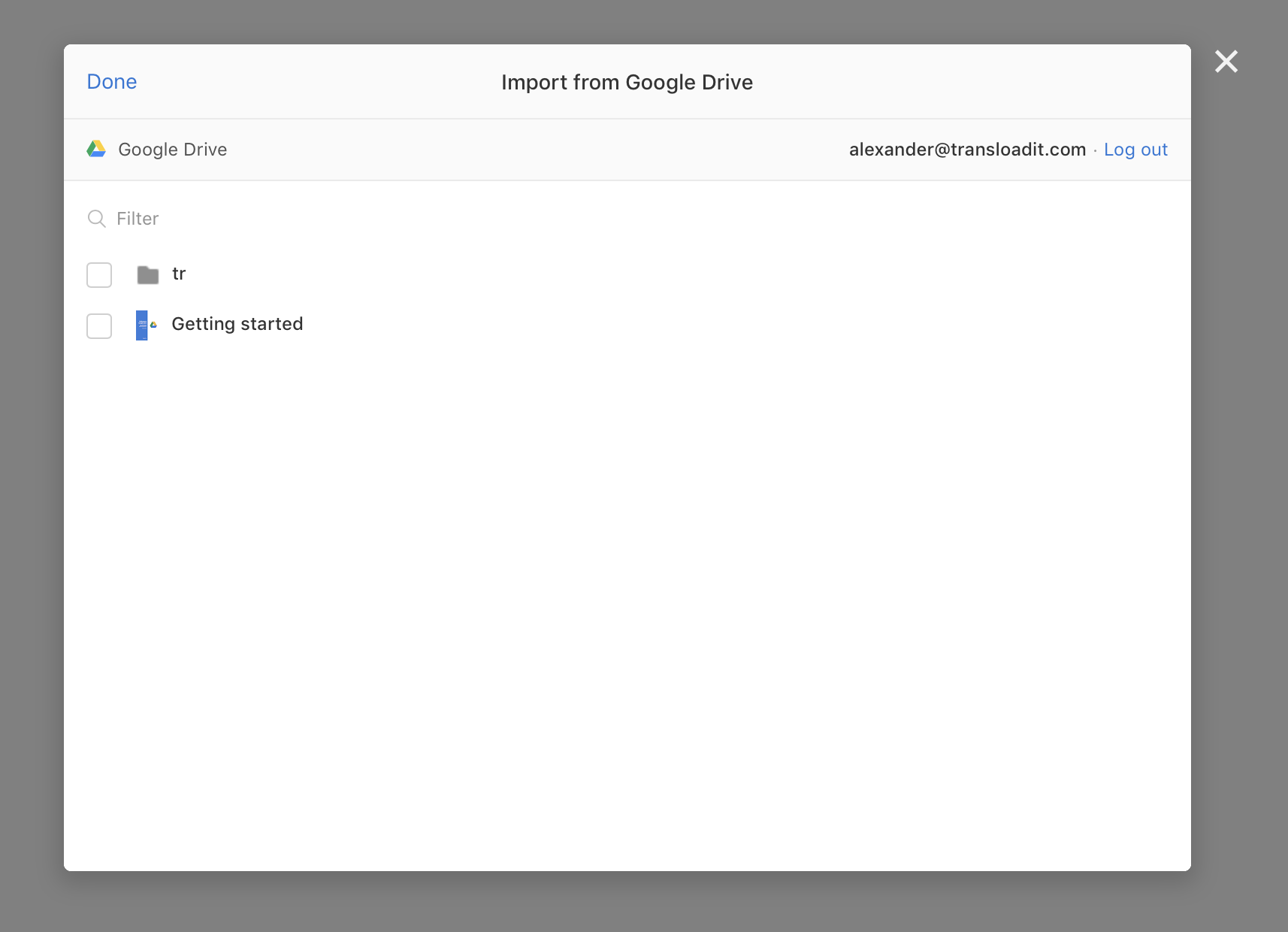 Great work, Alex! 🎈 Thank you, I really like most of the changes. We had a call about this, here are some feedback points, so we don't loose those:
dots are misplaced when adding from google drive:
plus + button is too far from the right edge
instagram opacity — photo shaking in Firefox, and the effect of fading on all images is not ideal, I feel
"Filter" in Google Drive is too grayed out
retry button could use a larger padding in Firefox + some line alignment
I'd make fonts in Google Drive list a bit larger for accessibility
maybe focus on the icons (Instagram, Google Drive, provider selecting screen) could use a bit more contrast
Copy link
Collaborator
Author
Thanks for the feedback, Artur 👍 Just fixed everything you listed, please check it out.
Add this suggestion to a batch that can be applied as a single commit.
This suggestion is invalid because no changes were made to the code.
Suggestions cannot be applied while the pull request is closed.
Suggestions cannot be applied while viewing a subset of changes.
Only one suggestion per line can be applied in a batch.
Add this suggestion to a batch that can be applied as a single commit.
Applying suggestions on deleted lines is not supported.
You must change the existing code in this line in order to create a valid suggestion.
Outdated suggestions cannot be applied.
This suggestion has been applied or marked resolved.
Suggestions cannot be applied from pending reviews.