Universal Word
🥇 Gold Server Supporter
🥉 Bronze Server Supporter
Dil Seçin / Select Language
🇹🇷 Türkçe
📰 İncelemeler
🙄 Problem
Youtube'da İngilizce alt yazılı video izlerken bilmediğiniz sözcük gördüğünüz zaman videoyu durdurup her sözcüğün çevirisine bakmak bazen can sıkıcı olabilir.
Altyazıyı youtube'dan otomatik çevirebilir fakat bu seferde anlam bütünlüğü bozuluyor...
🎊🎉🎈 Çözüm
Bu eklenti ile altyazının üzerine gelerek 3 anlama kadar sözcüğün çevirisini görebilmek mümkün! 🎊🎉🎈
⬇️ Nasıl Kurulur?
Manuel Kurma
Buradan indirin
ZIP dosyasını açın
Dosyayı sürükleyip bırakın -> Chrome Extensions (chrome://extensions/)
Chrome Eklenti Mağazasından Kurma
Buradan direkt yükleyebilirsiniz.
⚙️ Nasıl Çalışır?
🏁 Nasıl Çalıştırılmaya Başlanır ?
Alt yazı ekranda gözüktükten sonra alt+shift+t tuş kombinasyonuna basmanız yeterli. Daha sonra alt yazının içindeki çevirisini görmek istediğiniz sözcüğün üzerine gelerek çevirisini görebilirsiniz eklenti sizin için videoyu otomatik olarak durduracaktır.
👅 Nasıl Dil Ayarlanır ?
Ayarlar sayfasına gidin.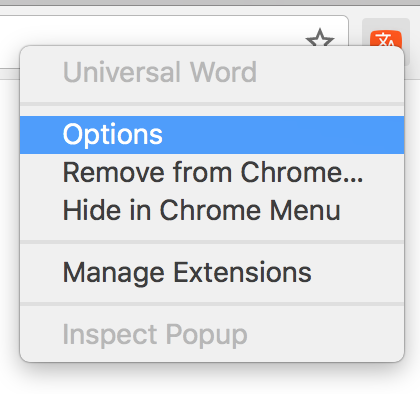 2.İstediğiniz dili seçin ardından "save" butonuna basın.
📝 Yapılacaklar
Dil seçeneği eklenecek.
İngilizce README hazırlanacak.
Kısayol değiştirme seçeneği eklenecek.
API'ye gönderilen çoğul İngilizce sözcükler tekil yapılıp gönderilecek.
👏 Teşekkürler
Çeviri alt yapısını ücretsiz bir şekilde sağlayan Glosbe 'ye teşekkürler.
English
📰 Reviews
🙄 Problem
When you watching the video on youtube which has different language subtitle, stop the video for each word which you don't know. That can be annoying.
Youtube can translate the subtitle but that will corrupt the integrity of meaning.
🎊🎉🎈 Solution
That extension can easily translate a word in the subtitle to multiple languages. 🎊🎉🎈
⬇️ How to set up?
Manuel
Here download
Open ZIP file
Drag and drop -> Chrome Extensions (chrome://extensions/)
Set up via Chrome extension store
Here you can directly set up
⚙️ How to work?
🏁 How to use?
After you see the subtitle press the alt+shift+t key combination.
Move the mouse cursor to a word which you want to translate then it translates it. Video will pause automatically.
👅 How to set up language?
Go to the options page.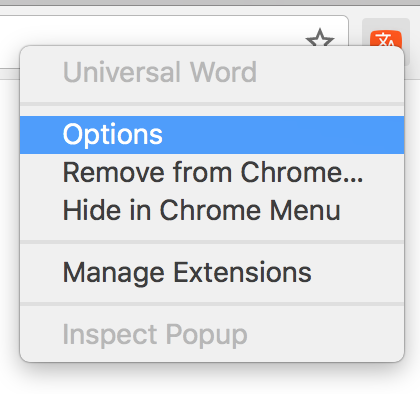 Select language then click "save" button.
👏 Thanks Glosbe
Thanks Glosbe for API.
📝 Todo
Added option for change shourtcut.