TaskbarDock

TaskbarDock offers a few extra features to customize your Windows 10 taskbar.
TODO:
TileDock (dock a group of applications in tiles)
Customize pinned icons
Transparent Taskbar
Center Icons
Skin Taskbar
FEATURES:
Multimonitor support (at least with two taskbars)
Autorun
Remember settings
KNOWN ISSUES:
Restoring opacity to taskbar needs manual procedures (like locking/unlocking taskbar with its context menu)
Current Status:

It is still in progress.

You can test it downloading it from releases page.
How to use:

Launch the application and you will find it at the taskbar's systray icon section.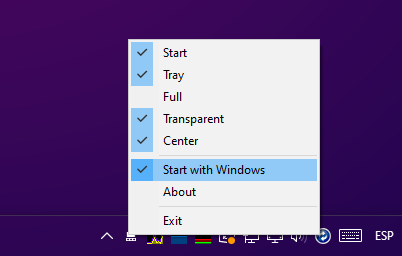 Right click it and test this beta.
Notice:

This is still in early development, so bare in mind it has a lot of improvement to be done.

Feel free to fork it and send me PRs or use the Issues section to give your feedback/suggestions.