What's new in Eve Alpha v0.2.3?
Share Eve Programs with Gist
You can now share and load Eve programs with a link. There are two new icons in the editor at the top of the navigation pane: "Save to Gist" on the left, and "Load from Gist".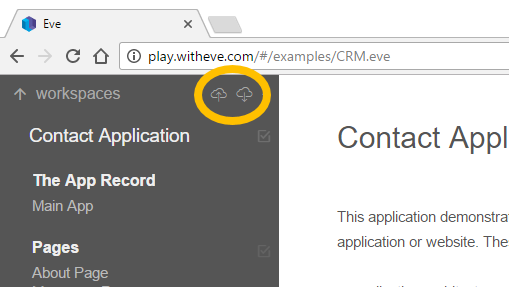 Clicking the "Save to Gist" button will upload your Eve program to a new Gist and provide you with a link to it: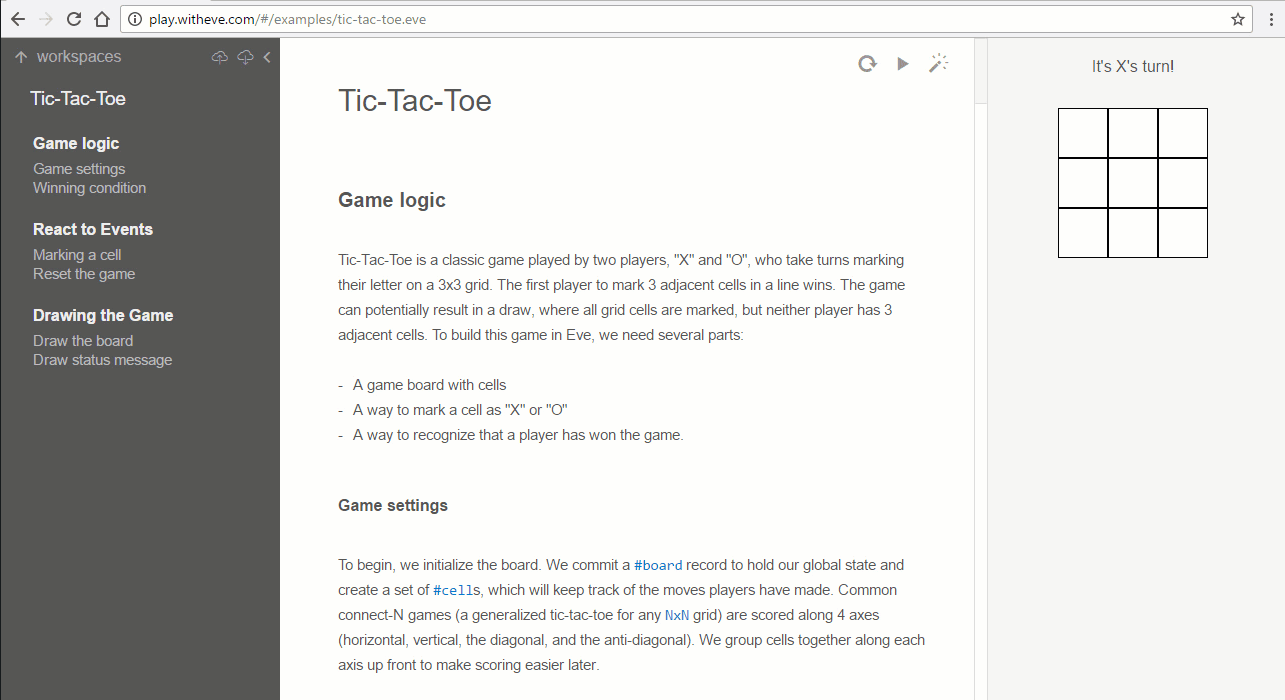 You can copy this link and send it to a friend, who can then load your program using the "Load from Gist" button. Clicking this button will reveal an input box, into which you can paste Gist links: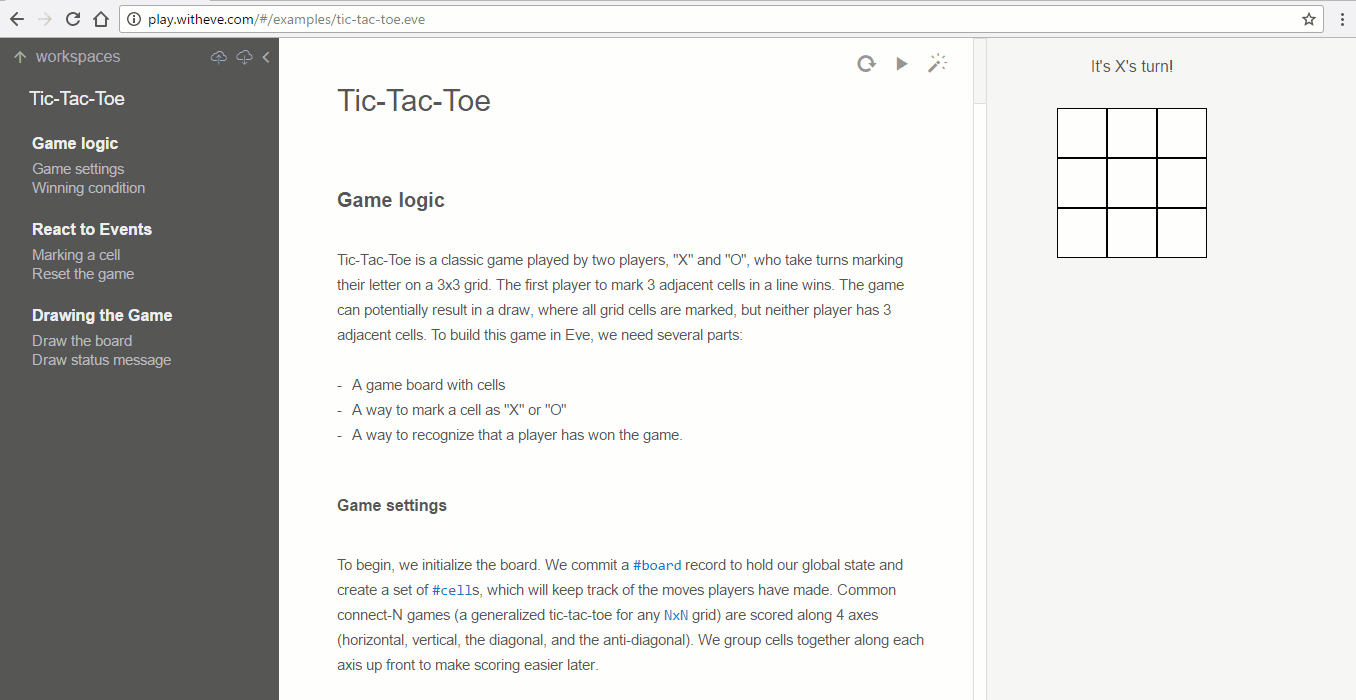 When you load a Gist, you get a local copy of the linked Eve program. Any edits to this program will be made locally, and saved in your project workspace.
A nice feature here is that you can share Eve programs with friends new to Eve using play.witheve.com. Save your Eve program to Gist as normal, then load it at play.witheve.com. Now copy the address, and send it to anyone! Anyone with the link can load your program and run it in the browser, without any setup.
Note, that saving to Gist saves a snapshot of you code at the time the link is generated. If you update your code, you'll need to generate a new link to reflect the changes.
Embed CSS Directly in Eve Programs
With a big thanks to the work of dwsmorris, you can embed CSS blocks into Eve documents. In the editor, you can create CSS blocks with the WYSIWYG toolbar: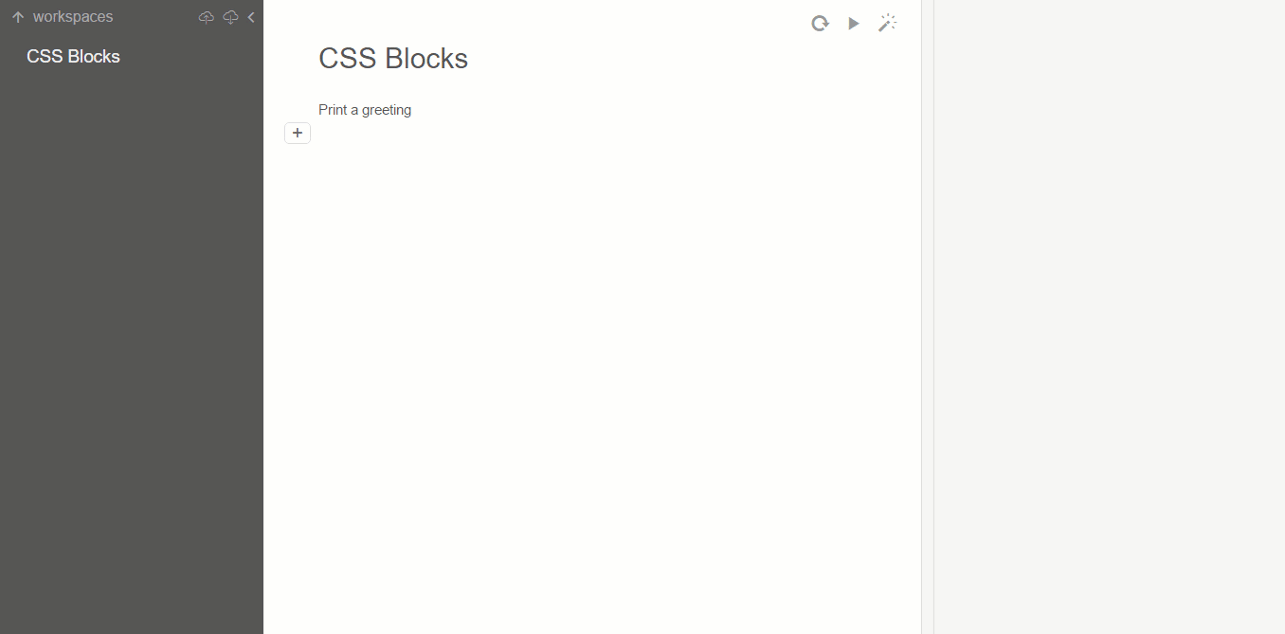 Standard Library
Changelog (46)
Editor
Renderer
Platform
Distribution
Libraries
Documentation
Misc Fixes
[688] [676] [686] [683] [662] [659] [654] [630] [637] [628] [626] [625] [56] [50] [47] [41] [40] [43] [37]
Contributors (15)
Downloads