Join GitHub today
GitHub is home to over 28 million developers working together to host and review code, manage projects, and build software together.
Sign up
New issue

Have a question about this project? Sign up for a free GitHub account to open an issue and contact its maintainers and the community.

By clicking "Sign up for GitHub", you agree to our terms of service and privacy statement. We'll occasionally send you account related emails.

Already on GitHub? Sign in to your account
AGW Aui Pane Header Drawing Bug
#686
Comments
@infinity77
While I have optimized and fixed bugs in my own xwx(Classic/Phoenix) custom copy of agw aui used for my SourceCoder, this is a bigger bug that I still haven't figured out how to fix yet and it is an obvious one that sticks out in the wxPy demo also. The best I can put it is it is a bug in the long looping process of drawing out agw aui interface.
How to reproduce:
Open the demo and start the agw 'AUI' demo. With the mouse grab one of the aui toolbars(I use a vertical one) by the gripper and start to move the toolbar up and down a bit in the available space without ripping it out of the user interface. You will notice the looping drawing steps of the aui auto notebook caption at the bottom(A third Auto-NB pane) flickering through all the pages captions. This seems to affect anything drawn as a pane header(icons, caption, min max close buttons, etc)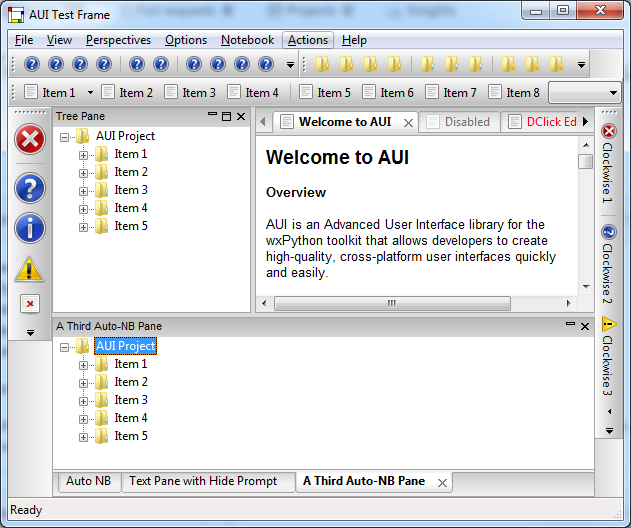 This comment has been minimized.