k2hash

K2HASH - NoSQL Key Value Store(KVS) library
Overview

K2HASH is NoSQL(key value store) library and tools for this library by Yahoo! JAPAN. K2HASH is following specifications.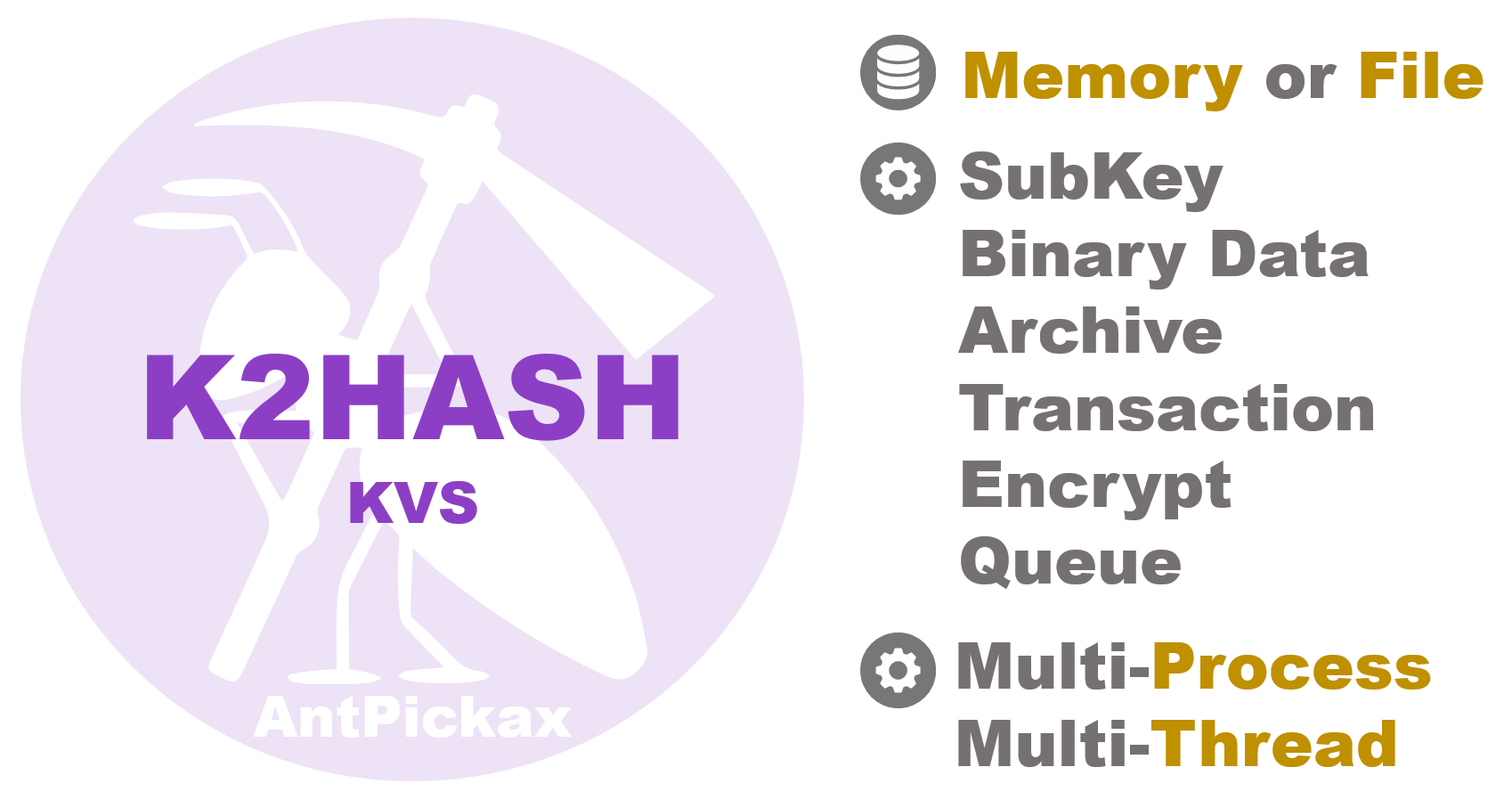 Feature
Documents
Packages
Docker images
License

This software is released under the MIT License, see the license file.
AntPickax

k2hash is one of AntPickax products.

Copyright(C) 2013 Yahoo Japan corporation.