Experience love between two girls, earnest stargazers and still searching for their path in life.

The future is unclear: Will their dreams be broken? Will they walk different paths? And.. can their love be torn apart?

Watch the trailer, or play today for free: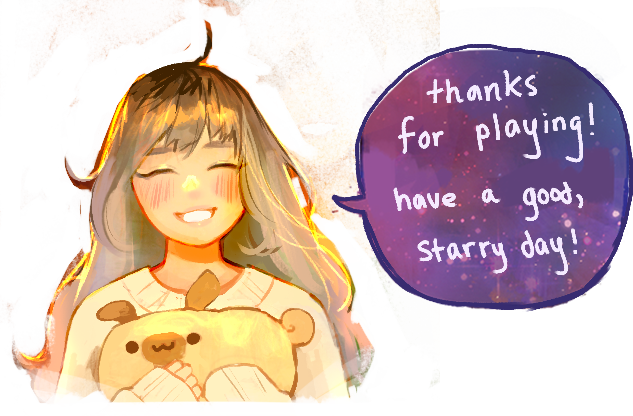 ---
Created this game for Stanford Fall Game Jam 2018, then used Thanksgiving break to polish and publish it!
Inspired by Florence and color theory.
Technologies
C#
Unity
HLSL
Adobe After Effects
Adobe Photoshop
Licensing

Copyright (C) 2018 Angela He