Dolibarr for YunoHost
This package allow you to install Dolibarr quickly and simply on a YunoHost server.
If you don't have YunoHost, please see here to know how to install and enjoy it.
Overview

Dolibarr ERP & CRM is a modern software for managing your professional or associative activity (contacts, invoices, orders, stocks, agenda, etc.).

Shipped version: 13.0.2
Screenshots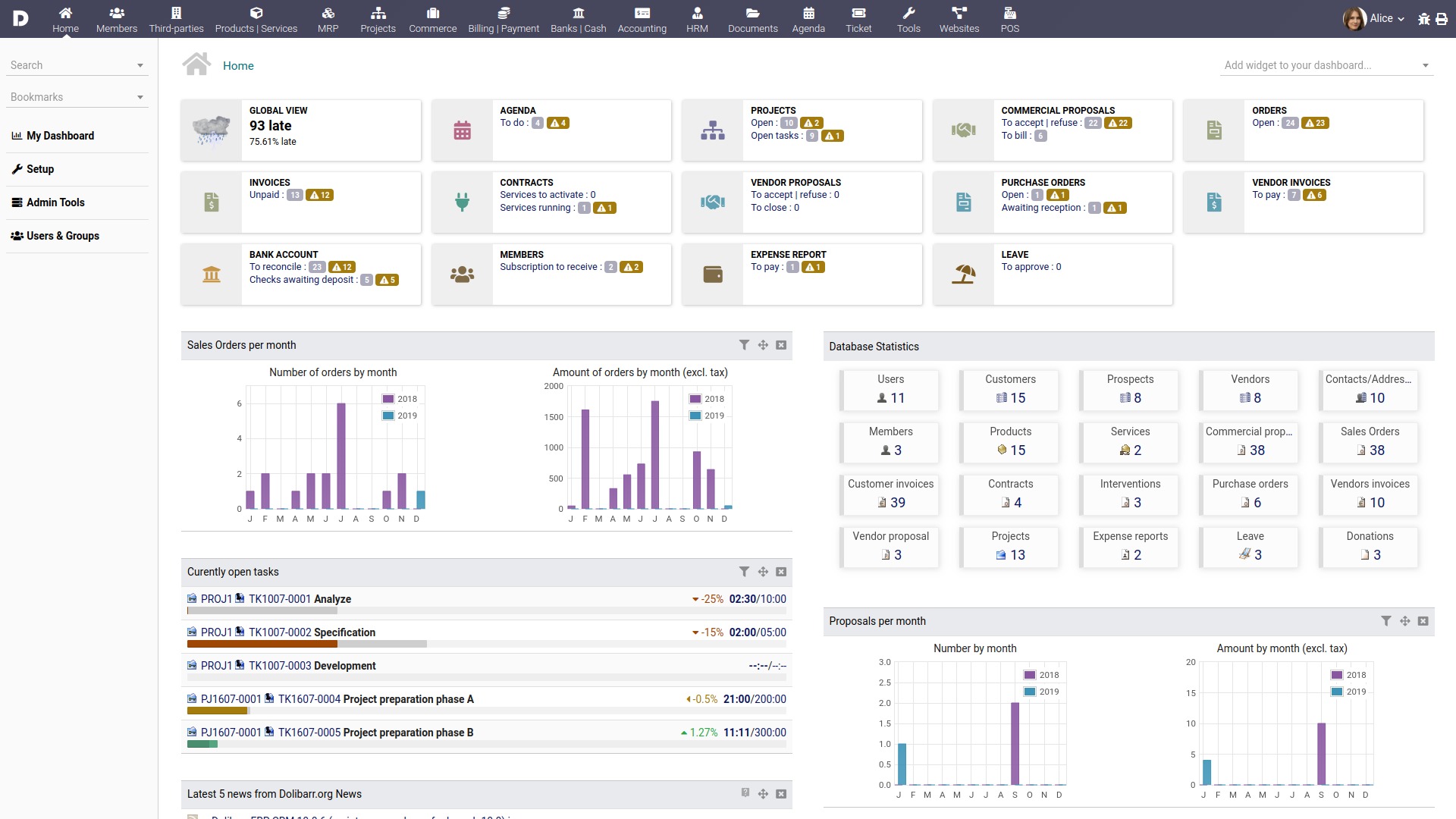 Demo
Configuration

Use the admin panel of your dolibarr to configure this app.
Documentation
YunoHost specific features
Multi-users support
LDAP and HTTP auth supported: Yes
The app can be used by multiple users: Yes
Supported architectures
Limitations
Dolibarr must be a non-public application to be able to link YunoHost accounts.
The deletion of an account is not taken into account in Dolibarr.
Additional information
Links
---
Developers info

Please do your pull request to the testing branch.

To try the testing branch, please proceed like that.
sudo yunohost app install https://github.com/YunoHost-Apps/dolibarr_ynh/tree/testing --debug
or
sudo yunohost app upgrade dolibarr -u https://github.com/YunoHost-Apps/dolibarr_ynh/tree/testing --debug