Join GitHub today
GitHub is home to over 28 million developers working together to host and review code, manage projects, and build software together.
Sign up
Physical law
Physics is based on Mathematics. Achievements in Physics and Mathematics are applied to Robotics
Physical laws can be discovered by selecting the right combination on the table for crafting physics.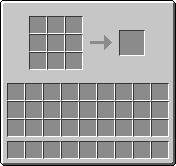 If the right combination is chosen - a portrait appears. The physics that first discovered this law, and the formula is recorded in the journal of experimental physics.
Such a small portrait will appear as the result of crafting. A detailed record will be in the Journal with the link to page in the textbook (Physics Teacher's Manual).
Press h to open a hovercard with more details.