Home
OWASP Honeypot's Wiki
Manuals
Miscellaneous
Clone this wiki locally
OWASP Honeypot
Wiki sections are visible in the sidebar (right).
OWASP Honeypot framework helps you to automate and initialize your own honeypot/deception service using docker containers in a very easy and secure way, This project has several built-in modules, and multiple functionalities to add your own new modules based on your needs. This project is compatible with Python 3.x and tested on Mac OS X, and Linux.
We appreciate any contribution, ideas, or feedback. feel free to contact us by creating an issue or send me an email directly ali.razmjoo@owasp.org. Please notice, every time you run the honeypot, it will remove and update the virtual machine, so internet access required for the host!
WE ARE IN RESEARCH AND DEVELOP PHASE, EXPECT ERRORS!
NO WARRANTY! USE WITH YOUR OWN RESPONSIBILITY!
DO NOT USE IT ON THE SAME SERVER(S)/NETWORK WHICH YOU HAVING YOUR PRODUCT/INFORMATION/SENSIBLE DATA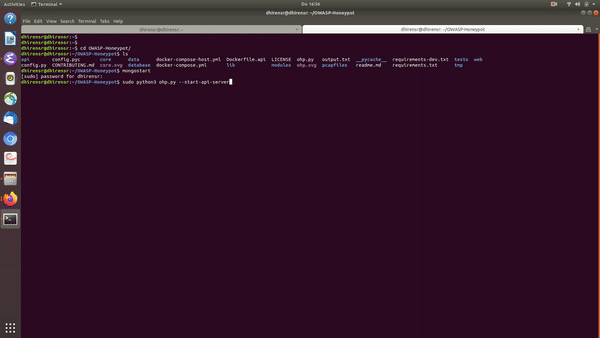 Links