pkg_agosm

Openstreetmap Modul
Quickstart
Module
Install this package via Joomla! installer. Please check after the installation if the module is correcly installed. Open the menu Extension | Modules and click the toolbar button new. In the appearing list should be the entry AGOSM Module.
Create the module Click the entry AGOSM Module. In the appearing form you have to enter at least the title and the position. And you have to select in the tab menu assignment on which menu items the map should be displayed.
Check your map in the front end If you set one standard pin in the tab special pin configuration your map will look like in the next image.
Voila!
Routing to address - How to find us

A popular feature of this extension is 'Routing to address'.
Fill the information in the tabulator 'Routing to address'.
In front end you see a text field
If you enter a address in the text field in the front end and click enter you see a route to the address you entered in the back end.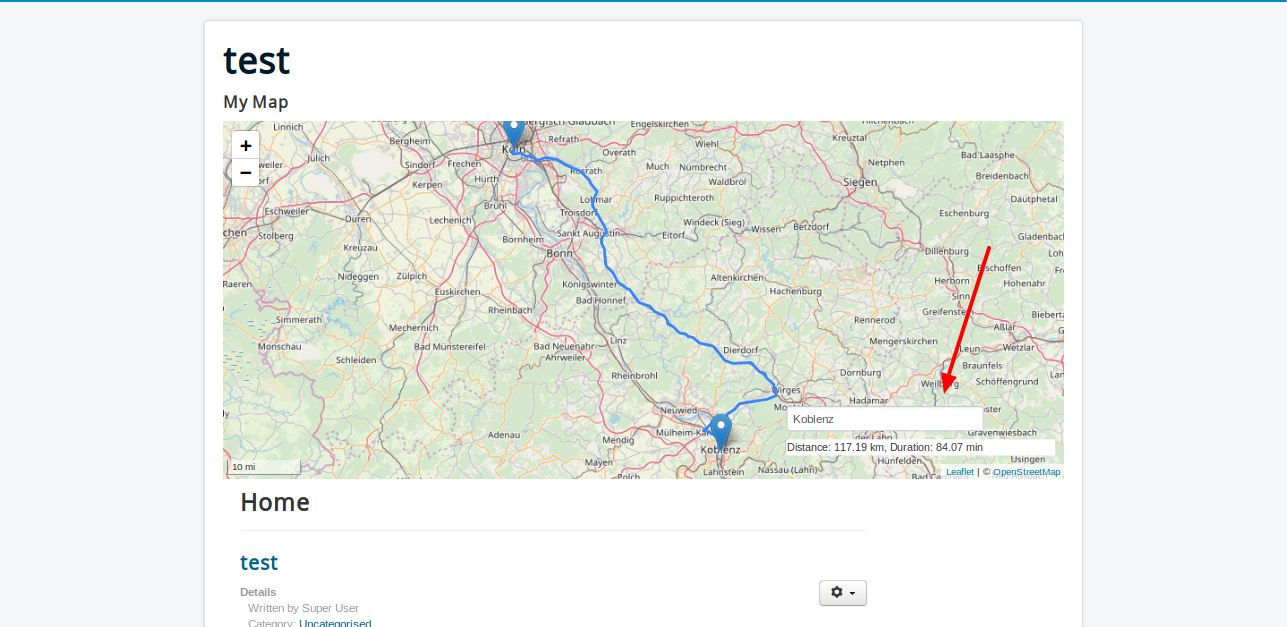 Component
Open the component via Components | Agosms and click the toolbar button new.
Create one entry. At least you have to fill the title and the coordinates in the tab Module Agosms - Marker Options
Go back to the module and set the option show pins from component to yes.
Adjust the map In the tab Map configuration you can set the zoom and the coordinates that should be shown.
Options
All parts of this extension
Module: Fields - Agosm

It is the main part of this extension.
Component - Agosms

The Component is used for showing a view for selecting the coordinates.
FAQ What is

OpenStreetMap (OSM) is a collaborative project to create a free editable map of the world. Rather than the map itself, the data generated by the project and saved in a datase is considered its primary output.
Support and New Features

This Joomla! Extension is a simple feature. But it is most likely, that your requirements are already covered or require very little adaptation.

If you have more complex requirements, need new features or just need some support, I am open to doing paid custom work and support around this Joomla! Extension.

Contact me and we'll sort this out!