You can install this awesome theme through the
Installation

Launch Quick Open:

Paste the following command and press Enter:
ext install deepdark material
after then go into the one by Nimda as author.
Theme Enable

Launch Theme Chooser:

With that execute that shortcut, theme choosing window will pop up. Choice the 'Default' or 'Full Black' Deepdark Theme to active it.
Configuration

Some of settings comes with Deepdark Material as default. You can edit these settings with following commands inside of .vscode/settings.json directory
{
    

"

editor.cursorSmoothCaretAnimation

"

:

 

true

,
    

"

editor.cursorBlinking

"

:

 

"

smooth

"


}
'Default' and 'Full Black' Theme Differences
Theme Preview
Default Deepdark
Full Black Deepdark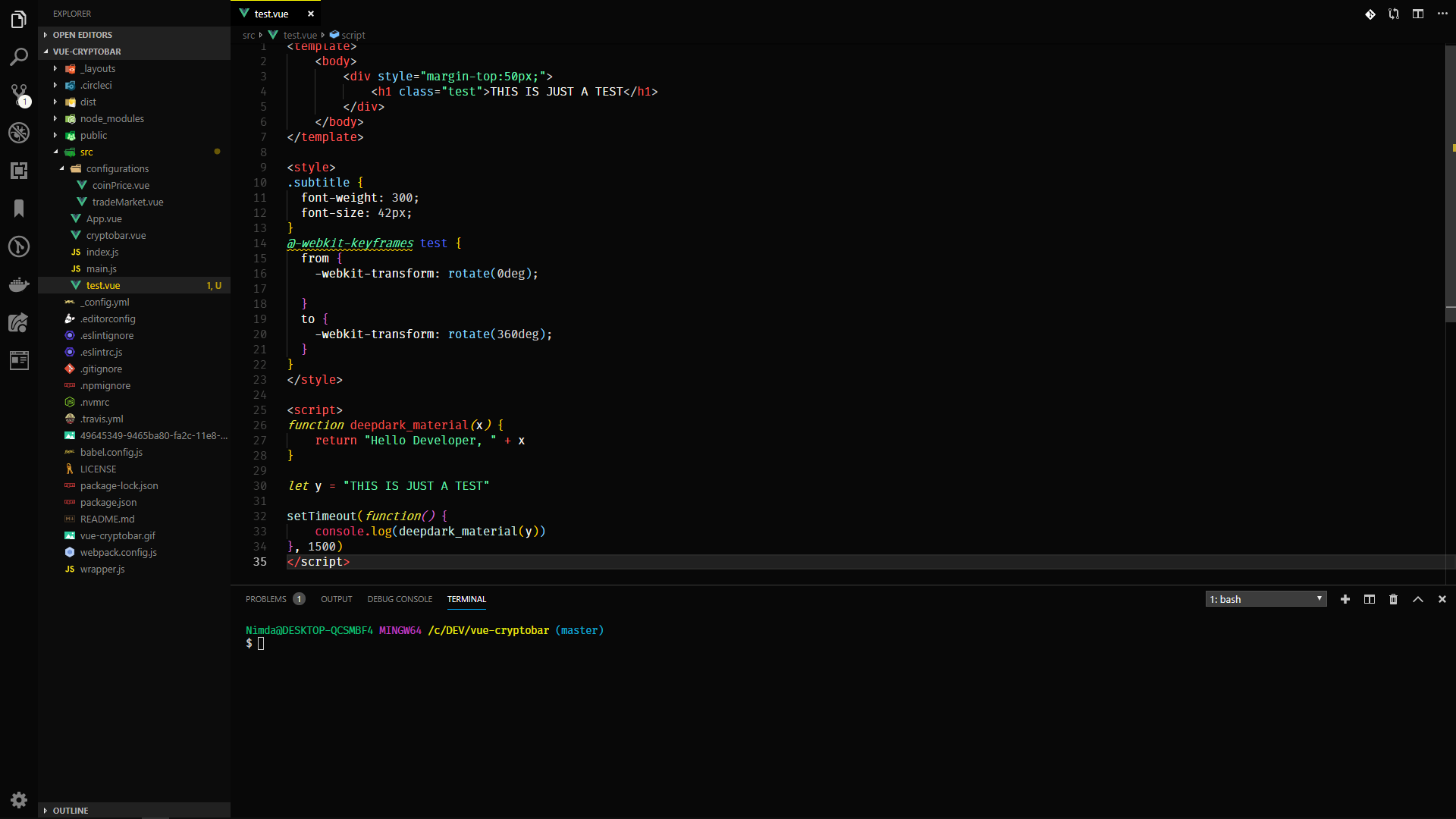 here or giving feedback to onurozkan.dev@outlook.com
You can help by reporting issues
The MIT License Copyright © 2019 Onur ÖZKAN