SparkFun HMC6343 Breakout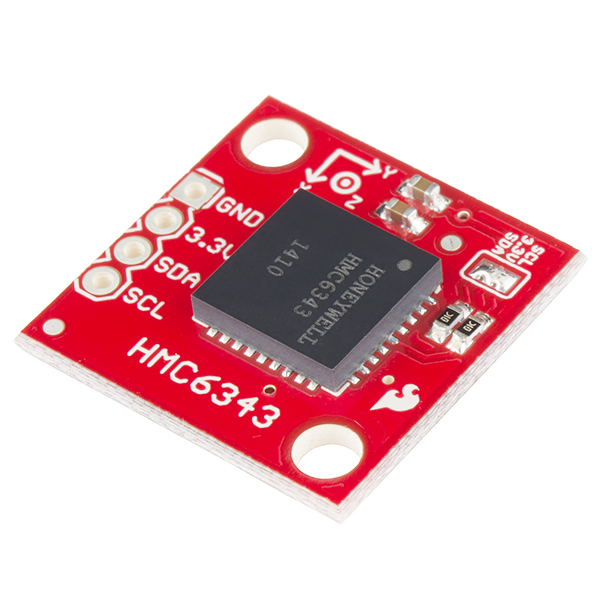 SparkFun HMC6343 Breakout (SEN-12916)
A Breakout Board for the high end HMC6343 magnetometer. The HMC6343 is a fully integrated high end electronic compass module that can compute and give you a heading direction that's accurate within a couple degrees.
Repository Contents
/Hardware - All Eagle design files (.brd, .sch)
/Libraries - Contains the Arduino library and examples for the sensor
/Production - Test bed files and production panel files
Documentation
Version History
v_H1.0_L1.1.0 - Hardware version 1.0, library version 1.1.0. Compatible with Arduino 1.6+
vH10F10 - Hardware version 1.0, firmware version 1.0
License Information

This product is open source!

Please review the LICENSE.md file for license information.

If you have any questions or concerns on licensing, please contact techsupport@sparkfun.com.

Distributed as-is; no warranty is given.
Your friends at SparkFun.