Lifeslice

See the LifeSlice homepage at: http://wanderingstan.github.io/Lifeslice/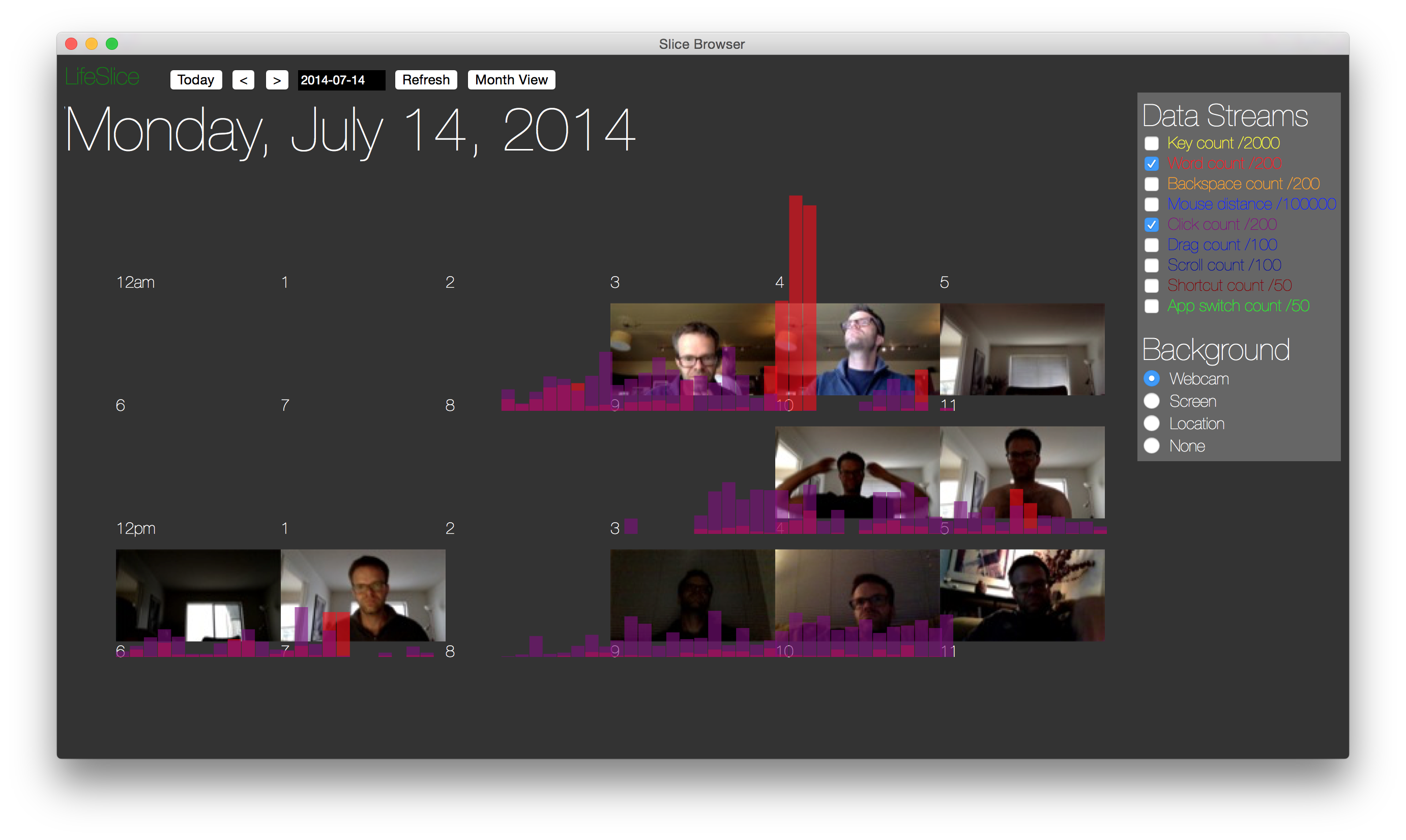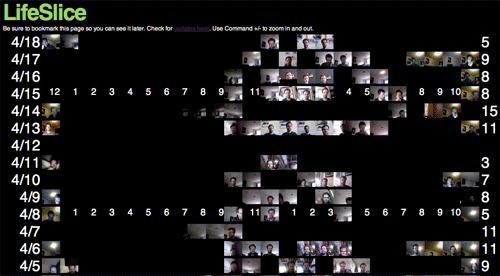 LifeSlice began as a simple script that would take my picture once an hour. It now can record a ton of stats about your time in front of the computer.
Webcam picture of you
Screenshot of your monitor(s)
Word count, character count, and backspaces.
Mouse clicks, scrolls, and distance traveled.
Applications used and number of switches
All of the data is viewable in a simple built-in browser. Explore some of my statistics to see. This data is stored as both a csv file and a SQLite database.