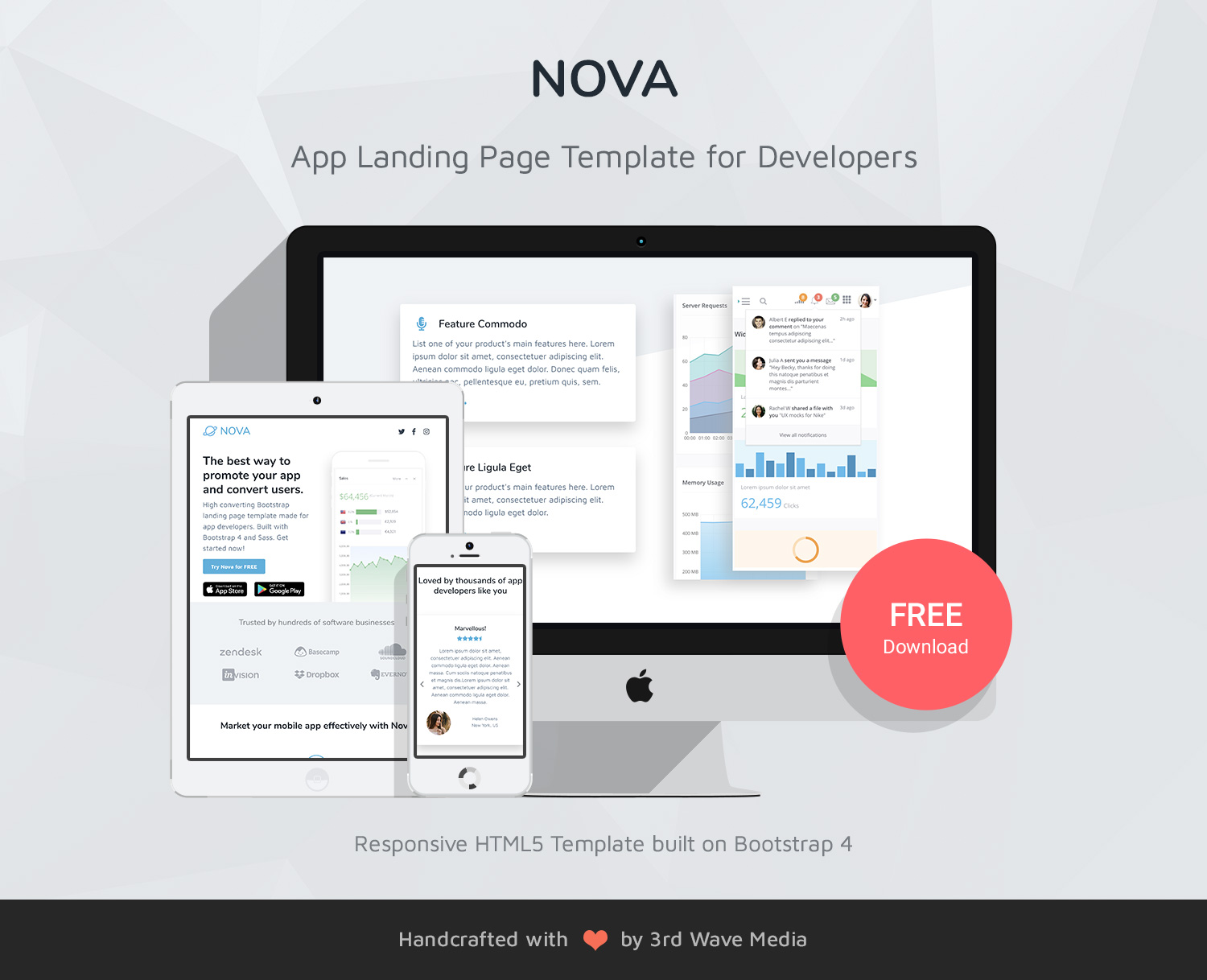 Theme Details & Demo

Demo: https://themes.3rdwavemedia.com/demo/nova-free/

Nova is a free Bootstrap 4 landing page template made for app developers. Using this template you can get your app's site online quickly. It's perfect for any app marketing campaigns. The design is focused on encouraging visitors to download your app. Built with Bootstrap 4 and Sass, it's very easy to customise the template to suit your needs.
Author & License

This Bootstrap template is made by UX/UI designer Xiaoying Riley for developers and is 100% FREE under the Creative Commons Attribution 3.0 License (CC BY 3.0)

If you'd like to use the template without the attribution, you can buy the commercial license via the theme website
Follow Xiaoying
Latest Version

v1.0 - 28 Sep 2018
Features
Fully Responsive
HTML5 + CSS3
Built on Bootstrap 4
SCSS source files included
1000+ FontAwesome 5 icons
Credits
All images are shown for demonstration purposes only.