Changeset Viewer Plugin

Changeset Viewer plugin allows you to visualize one or many changesets in JOSM!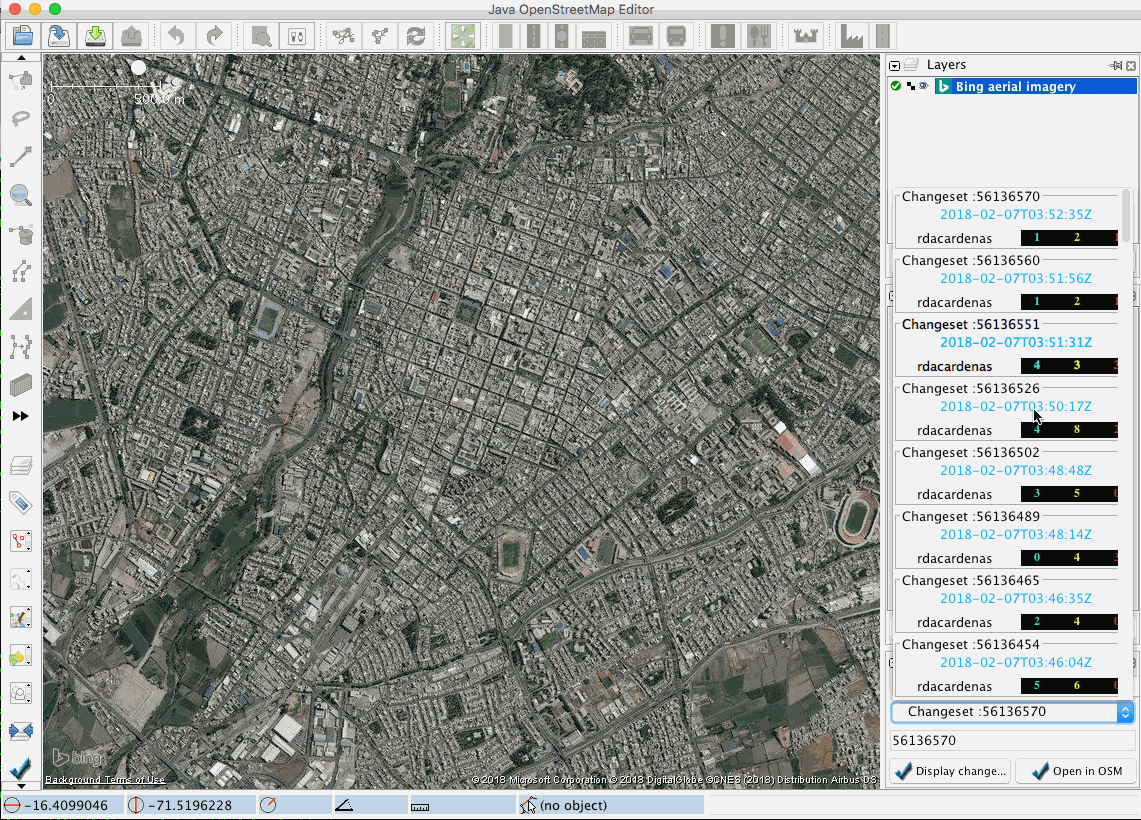 How it works?

Set the map view in the desired location, click the Get Changeset in the area button and the plugin will download changesets that affected this area. It can display more than one changeset at a time.

If you want to display a particular changeset, you can specify the changeset id in the text field and press the button Display changeset.

Look at the screenshot below 👇
This plugin utilizes OSMCha and Changeset-Map APIs capabilities.