Join GitHub today
GitHub is home to over 36 million developers working together to host and review code, manage projects, and build software together.
Sign up
New issue

Have a question about this project? Sign up for a free GitHub account to open an issue and contact its maintainers and the community.

By clicking "Sign up for GitHub", you agree to our terms of service and privacy statement. We'll occasionally send you account related emails.

Already on GitHub? Sign in to your account
Update Spark Job with new WriteGraph; Resolves #211
#212
Conversation
This should not be merged until AUT 0.18 is released with the new WriteGraph functionality
GitHub issue(s):
What does this Pull Request do?
This is a relatively straight-forward pull request that changes the syntax in the Spark Job from the older WriteGraphML to the newer WriteGraph.asGraphml. This has the primary effect of turning node IDs for the networks from long hashes to simple numbers.
It also updates the application.yml.example as if users are using a version before 0.18.0 the command won't work.
I figured this should be done on a branch as I wanted to particularly make sure that the ensuing networks work well in Gephi. They appear to do so.
How should this be tested?
I have tested locally but basically we will want to see that (a) the standard suite of derivatives are generated; and (b) the ensuing network files work. The two screenshots show some local testing, showing how the new graphs render well after GraphPass and also work well in Gephi.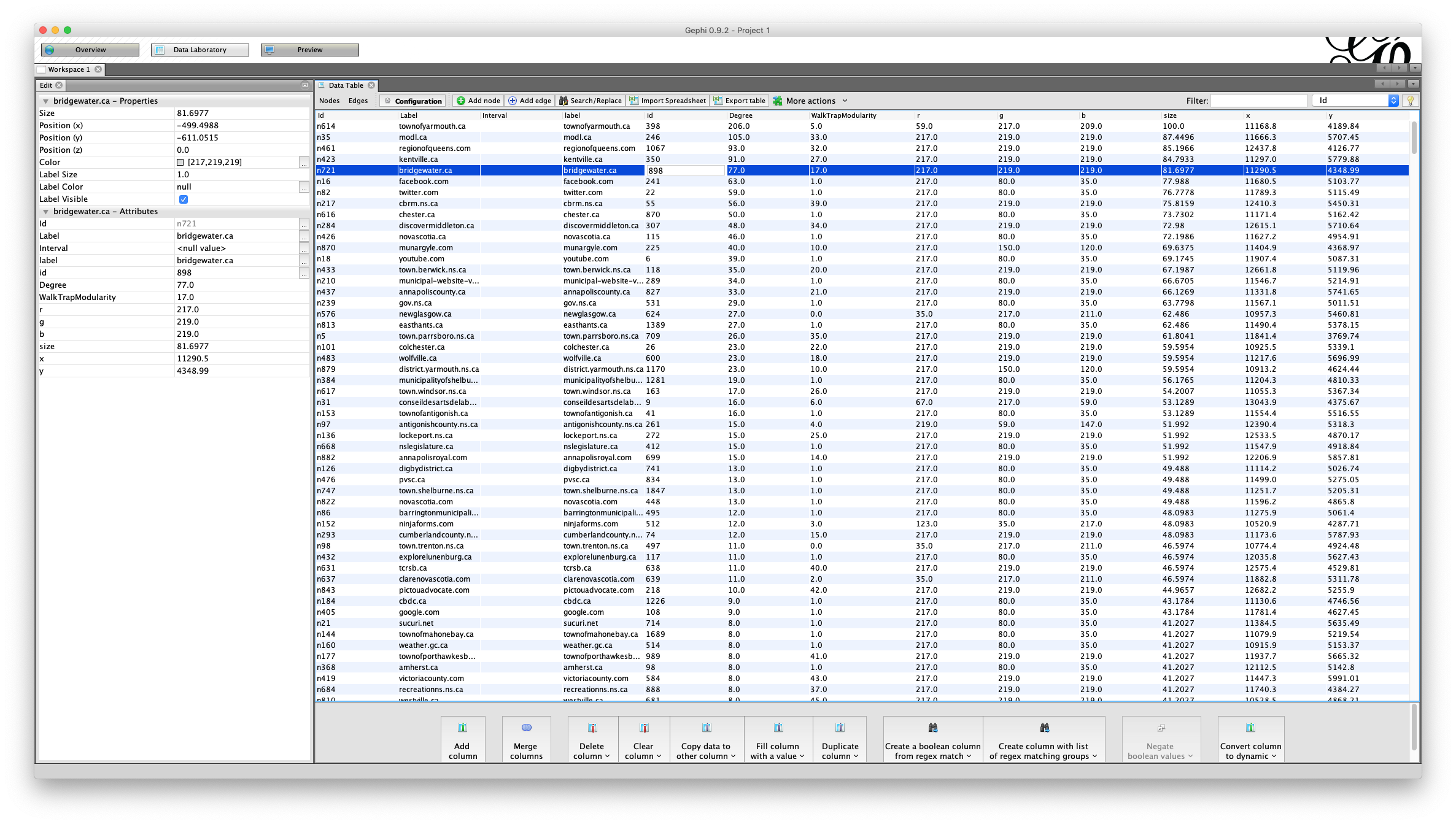 Additional Notes:
As noted above, only merge once new AUT is released. This should not require new documentation.
Interested parties
This comment has been minimized.
Add this suggestion to a batch that can be applied as a single commit.
This suggestion is invalid because no changes were made to the code.
Suggestions cannot be applied while the pull request is closed.
Suggestions cannot be applied while viewing a subset of changes.
Only one suggestion per line can be applied in a batch.
Add this suggestion to a batch that can be applied as a single commit.
Applying suggestions on deleted lines is not supported.
You must change the existing code in this line in order to create a valid suggestion.
Outdated suggestions cannot be applied.
This suggestion has been applied or marked resolved.
Suggestions cannot be applied from pending reviews.