New issue

Have a question about this project? Sign up for a free GitHub account to open an issue and contact its maintainers and the community.

By clicking "Sign up for GitHub", you agree to our terms of service and privacy statement. We'll occasionally send you account related emails.

Already on GitHub? Sign in to your account
Convert to HTML is fine, but Convert to PDF ignores Greek letters
#1673
ibehnam
opened this issue
Nov 16, 2021
· 6 comments
ibehnam
opened this issue
Nov 16, 2021
· 6 comments
Comments
This has been discussed many time here and on other forums, but I still don't know how to get Jupyter to print Greek letters when I convert the notebook to PDF. Interestingly, if converted to HTML, everything is fine.
When converted to PDF:

When converted to HTML: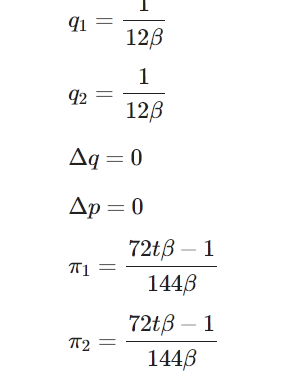 I've tried using CLI pandoc and tweaking the settings (e.g., changing the font or using xelatex instead of pdflatex), but nothing seems to work. And since these Greek letters are part of my code, I can't just replace them with something that's known to Latex.
The text was updated successfully, but these errors were encountered: