Join GitHub today
GitHub is home to over 40 million developers working together to host and review code, manage projects, and build software together.
Sign up
New issue

Have a question about this project? Sign up for a free GitHub account to open an issue and contact its maintainers and the community.

By clicking "Sign up for GitHub", you agree to our terms of service and privacy statement. We'll occasionally send you account related emails.

Already on GitHub? Sign in to your account
Page number is not being updated in the URL after saving a designer's page
#15440
Comments
Describe the bug
When we save a new page, it's expected to update the url accordingly.
To Reproduce
Steps to reproduce the behavior:
Go and save a page in the designer.
Observe the url.
Make a small change (may move one of the tables a bit).
Save the page again with a different name.
Observe the change in the url before and after adding a new page. (URL is still referring to the page stored earlier but not the recently added one, although the name of the page and data displayed refers to the currently stored page)
Start:

Saving a new page: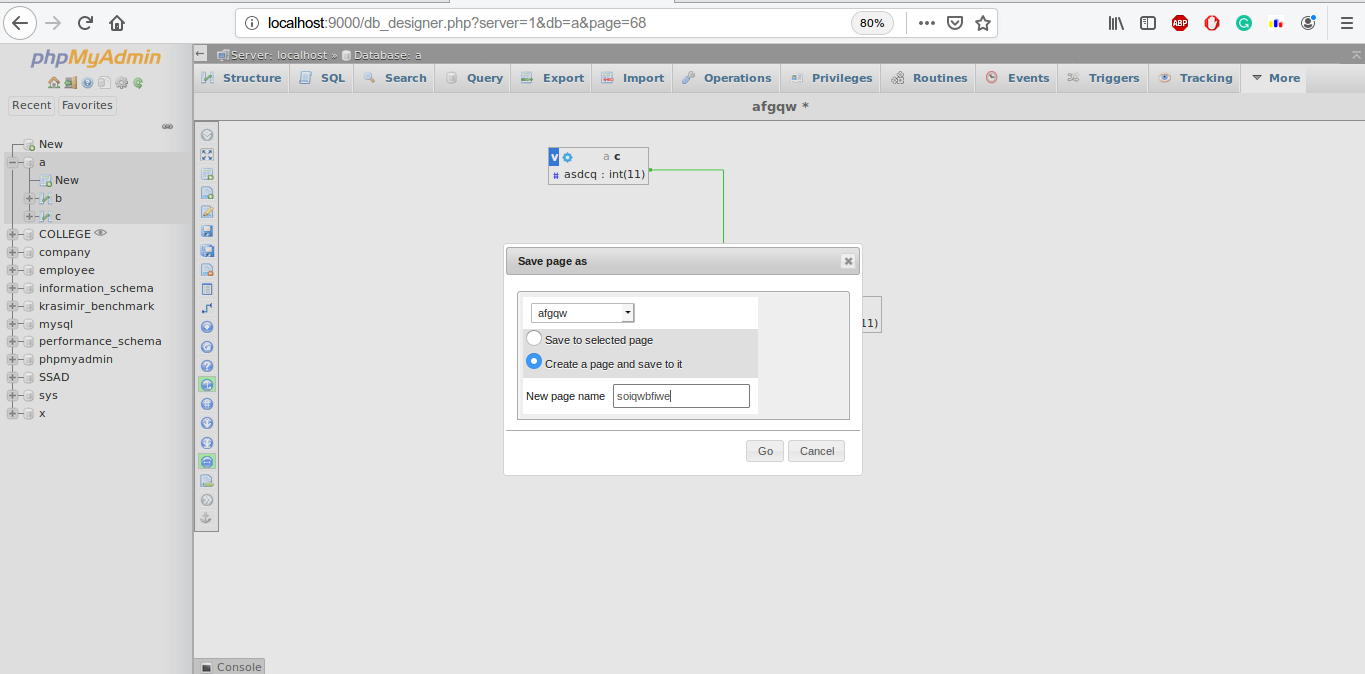 After clicking the "GO" button(observe the change in the URL, page's name):

Expected behavior
It's expected that the URL of the page should be the same as the data stored in the page.
Right now(on clicking the GO button):

Expected(on clicking the GO button):

Hi! @williamdes , I would like to work on this. I found a solution where it can be solved by just re-loading the selectedPage after creating a new one or if there is a way to update url without reloading which is more desired way Please guide me through it.
asprazz
referenced this issue
Sep 8, 2019