Join GitHub today
GitHub is home to over 28 million developers working together to host and review code, manage projects, and build software together.
Sign up
Home
Bandage
Bandage (a Bioinformatics Application for Navigating De novo Assembly Graphs Easily), is a program that creates interactive visualisations of assembly graphs. Sequence assembler programs (such as Velvet, SPAdes, Trinity and MEGAHIT) carry out assembly by building a graph, from which contigs are generated. By granting easy access to these assembly graphs, Bandage allows users to better understand, troubleshoot and improve their assemblies.
With Bandage, you can zoom and pan around the graph, customise the visualisation, search for sequences, extract sequences, and more.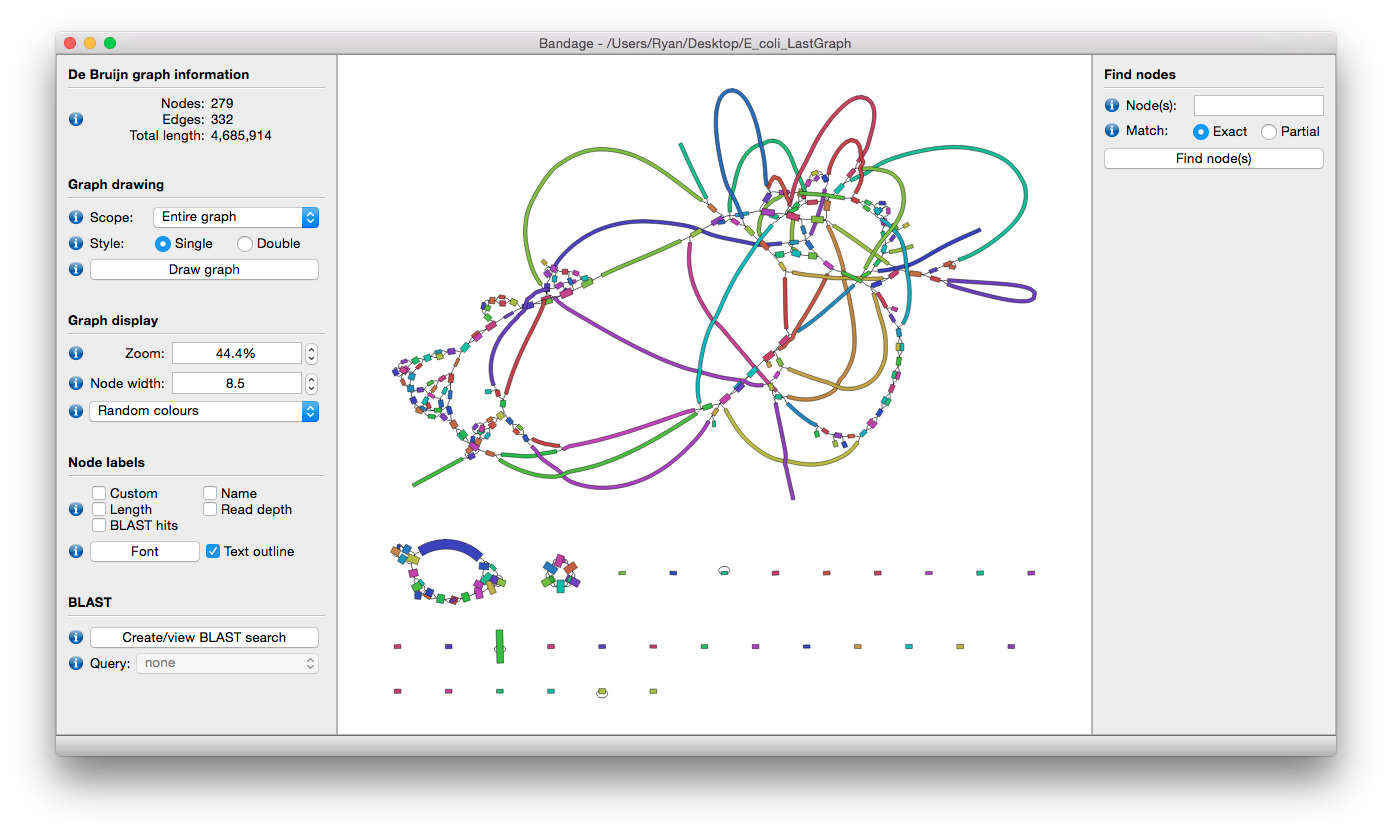 Next:
Press h to open a hovercard with more details.