pymaid
Collection of Python 3 tools to interface with CATMAID servers. Tested with CATMAID release version 2018.07.19 - if you are working with older versions you may run into issues due to API changes.
Documentation

Pymaid is on ReadTheDocs.
Features
fetch data via CATMAID's API
custom neuron classes that perform on-demand data fetching
interactive 2D (matplotlib) and 3D (vispy or plotly) plotting of neurons
virtual neuron surgery: cutting, pruning, rerooting
clustering methods (e.g. by connectivity or synapse placement)
interface with NetworkX and iGraph
tools to analyse user stats (e.g. time-invested, project history)
interface with Blender 3D
Getting started

See the documentation for detailed installation instructions, tutorials and examples. For the impatient:

pip install git+git://github.com/schlegelp/pymaid@master

Alternatively click on the launch binder badge above to try out pymaid hosted by mybinder!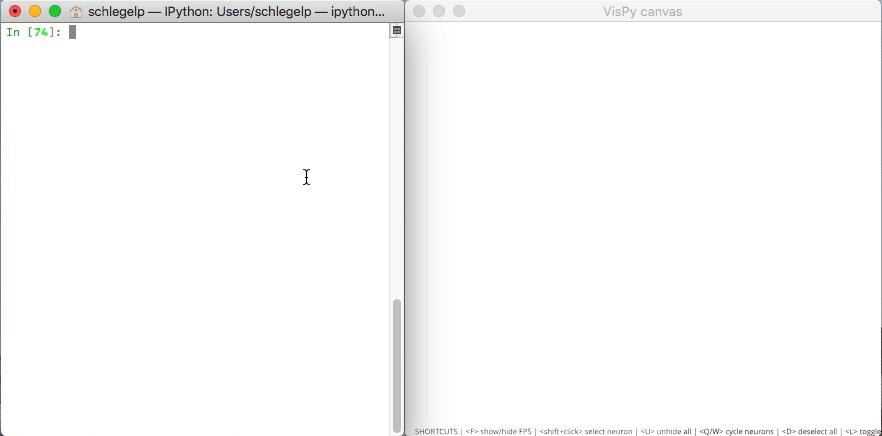 License:

This code is under GNU GPL V3
References:

Pymaid implements/provides an interfaces with algorithms described in: