New issue

Have a question about this project? Sign up for a free GitHub account to open an issue and contact its maintainers and the community.

By clicking "Sign up for GitHub", you agree to our terms of service and privacy statement. We'll occasionally send you account related emails.

Already on GitHub? Sign in to your account
Installation fails on Deepin OS (LTS Version from official download site)
#638
Comments
My OS is Deepin 15.5, is Debian based: https://www.deepin.org/en/
When i run on terminal:
curl -sL https://deb.nodesource.com/setup_8.x | sudo -E bash -

I get:
Your distribution, identified as "unstable", is not currently supported, please contact NodeSource at https://github.com/nodesource/distributions/issues if you think this is incorrect or would like your distribution to be considered for support
Thanks & Regards,
David OC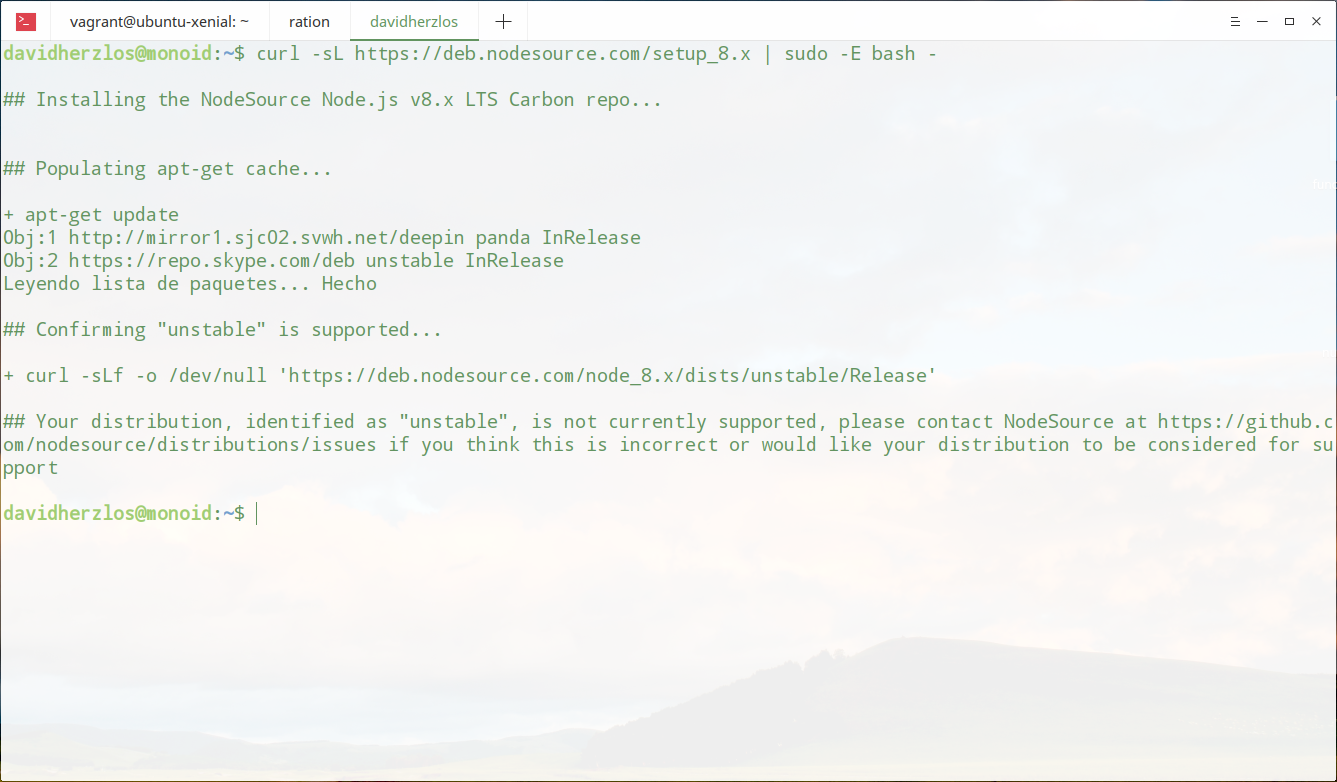 The text was updated successfully, but these errors were encountered:
If you'd like to see this included, please issue a PR against our setup script to make the appropriate alias. If it looks good we'll merge it in. Thanks!