I create independent Open Source tools

Hear a bit about my background and why I'm on this journey:
Follow my journey and support my Open Source work

As a GitHub Sponsor, you'll hear from me every week by email - covering my journey building independent software and open source projects. I share about new features, updates, events, tutorials and often share what I've learned from reading around the subject.
My books

I've been self-publishing books for a year.
Fast track your Go journey

My best-selling book!
Learn unit testing and how to isolate dependencies
Make lovely CLIs for internal tools and open source projects
Monitor your services with Prometheus metrics
Ship your code in a container with Docker
Learn patterns and pitfalls for using Goroutines
📚 My eBook - Serverless for Everyone Else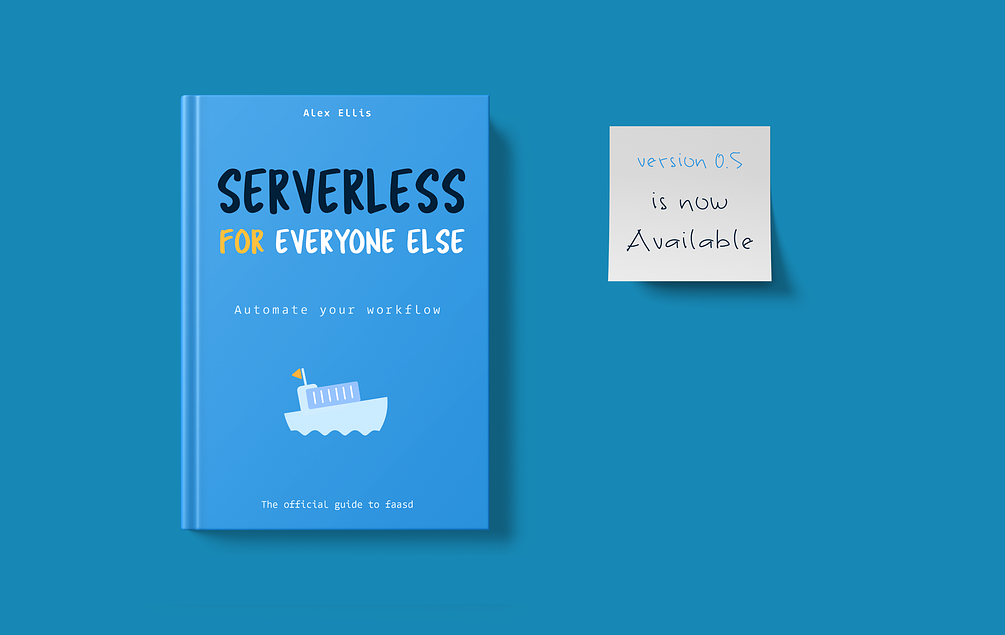 Learn the use-cases for serverless functions through practical exercises. You'll deploy your own self-hosted functions, write code in Node.js and using examples will start to call HTTP APIs, add npm modules and understand how to monitor your code with Grafana.
Get the eBook on its own, or upgrade to the video workshop.
Take my Netbooting workshop for the Raspberry Pi

You only need a single server and a single Raspberry Pi to experience the magic of a diskless boot. It still mesmerises me every time I see a machine boot up. You can then remotely manage each host, update them and have faster, more reliable storage. Plus I'll guide you on special settings for running K3s, Docker and faasd.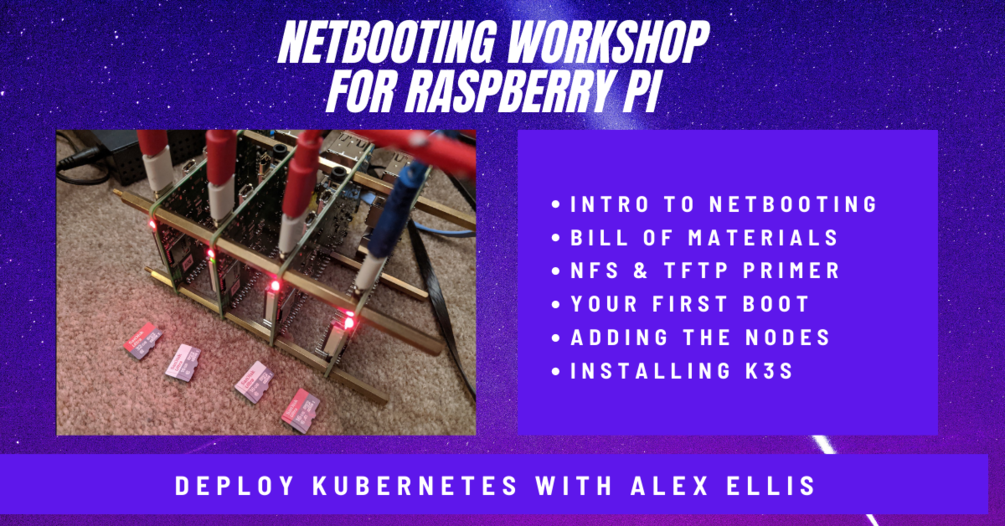 You'll setup your server with NFS and TFTP, configure filesystems for each of the RPis, get them booting up, measure the speed, then setup K3s in a HA configuration. From there you can learn what to deploy on the cluster, and find a few jump off points for going further.
Need to contact me?