Join GitHub today
GitHub is home to over 31 million developers working together to host and review code, manage projects, and build software together.
Sign up
New issue

Have a question about this project? Sign up for a free GitHub account to open an issue and contact its maintainers and the community.

By clicking "Sign up for GitHub", you agree to our terms of service and privacy statement. We'll occasionally send you account related emails.

Already on GitHub? Sign in to your account
Student voice: Import mid-year survey, show on profile notes
#2379
Conversation
Who is this PR for?
HS students, educators
What problem does this PR fix?
Mid-year student voice surveys started coming in.
What does this PR do?
Adds mid-year student voice surveys to profile notes. Adds ImportedForm for holding student voice surveys (eg, Q2 self-reflection, maybe student meeting, maybe transition notes), and includes them in profile notes.
This doesn't update the insights box, or make these visible on the home page feed.
Screenshot (if adding a client-side feature)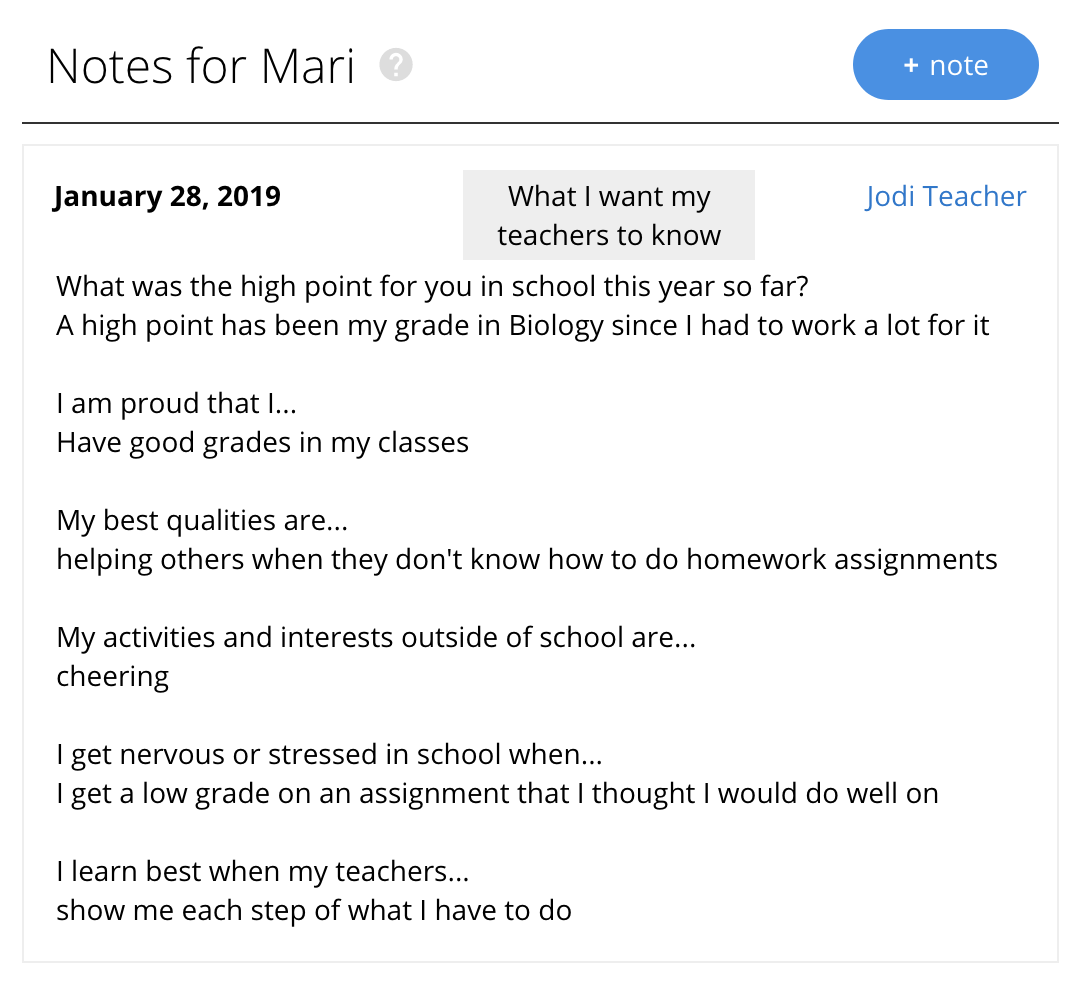 Checklists
Which features or pages does this PR touch?
Does this PR use tests to help verify we can deploy these changes quickly and confidently?
Included specs for changes
Manual testing made more sense here
Copy link
Contributor
Author
1 check was pending
continuous-integration/travis-ci/pr The Travis CI build is in progress
Details
kevinrobinson deleted the

feature/student-voice-mid-year

branch Jan 29, 2019
Jan 29, 2019
This was referenced
Add this suggestion to a batch that can be applied as a single commit.
This suggestion is invalid because no changes were made to the code.
Suggestions cannot be applied while the pull request is closed.
Suggestions cannot be applied while viewing a subset of changes.
Only one suggestion per line can be applied in a batch.
Add this suggestion to a batch that can be applied as a single commit.
Applying suggestions on deleted lines is not supported.
You must change the existing code in this line in order to create a valid suggestion.
Outdated suggestions cannot be applied.
This suggestion has been applied or marked resolved.
Suggestions cannot be applied from pending reviews.