OpenSnitch is a GNU/Linux port of the Little Snitch application firewall
License
evilsocket/opensnitch
This commit does not belong to any branch on this repository, and may belong to a fork outside of the repository.
Code

Clone

Use Git or checkout with SVN using the web URL.

Launching Visual Studio Code

Your codespace will open once ready.

There was a problem preparing your codespace, please try again.
Latest commit
If the table family where we're adding a daddr/saddr is inet, we need to
specify the protocol of the IP being added.

Otherwise, listing the rules they appear as:
@nh,128,32 3232235777 accept
instead of: daddr 192.168.1.111 accept

seen here: #704
f0a9d02
Git stats
Files
Permalink
Failed to load latest commit information.
Type
Name
Latest commit message
Commit time
OpenSnitch is a GNU/Linux application firewall.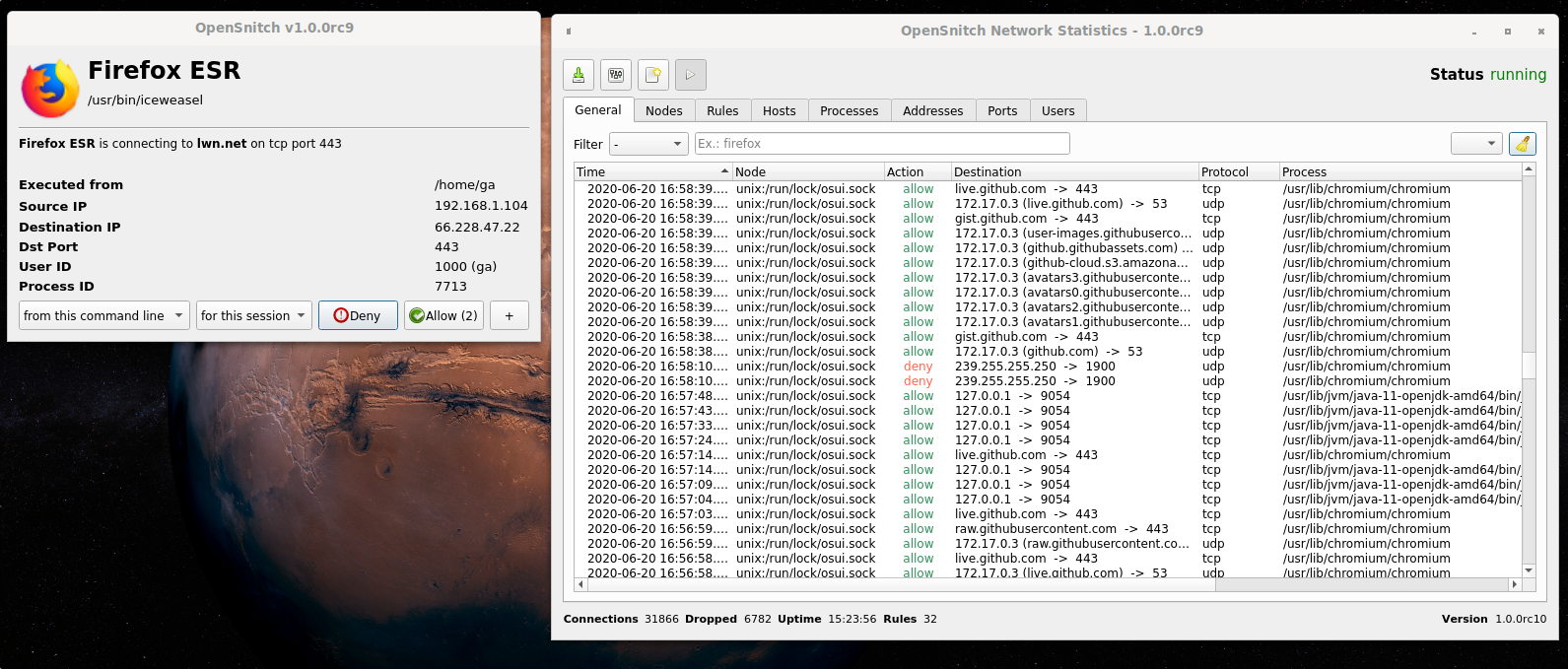 Installation and configuration

Please, refer to the documentation for detailed information.
Contributors