Join GitHub today
GitHub is home to over 28 million developers working together to host and review code, manage projects, and build software together.
Sign up
Permalink
Failed to load latest commit information.

resources/

views
Oct 30, 2017
src
Apr 25, 2018
.gitignore
Jul 28, 2017
LICENSE
Jul 28, 2017
README.md
Sep 28, 2017
composer.json
Apr 24, 2018
README.md
Log viewer for laravel-admin
Screenshot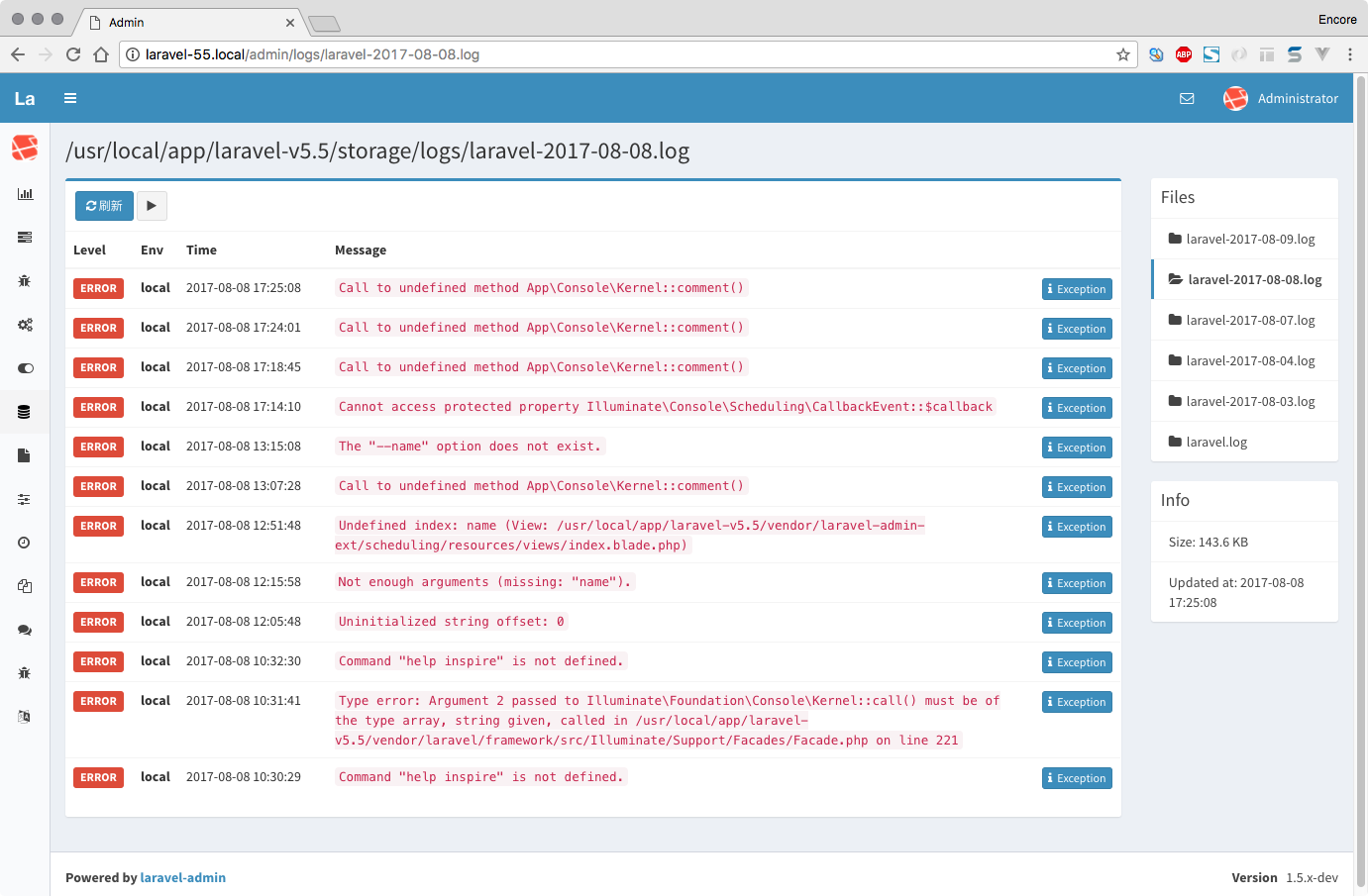 Installation
$ composer require laravel-admin-ext/log-viewer -vvv

$ php artisan admin:import log-viewer

Open http://localhost/admin/logs.
License

Licensed under The MIT License (MIT).