SparkFun LP55231 LED Driver Breakout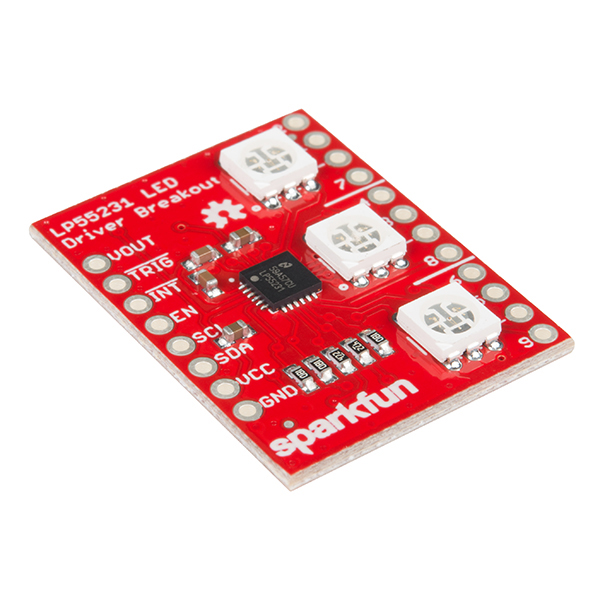 SparkFun LP55231 LED Driver Breakout (BOB-13884)
Breakout Board for the Texas Instruments LP55231 9-channel LED driver IC, with three onboard RGB LEDs.
Repository Contents
/Documentation - LP55231 data sheet.
/Enclosure - Enclosure files
/Firmware - Some test sketches. For more useful sketches, please refer to the LP55231 Arduino Library
/Hardware - Eagle design files (.brd, .sch)
/Libraries - work-in-progress libraries. Release library has its own repository
/Production - Production panel files (.brd)
/Software - Related software for the
Documentation
Product Versions
BOB-13884- Storefront page where you can purchase the LP55231 breakout board.
Version History
License Information

This product is open source!

Please review the LICENSE.md file for license information.

If you have any questions or concerns on licensing, please contact techsupport@sparkfun.com.

Distributed as-is; no warranty is given.
Your friends at SparkFun.