SD Sniffer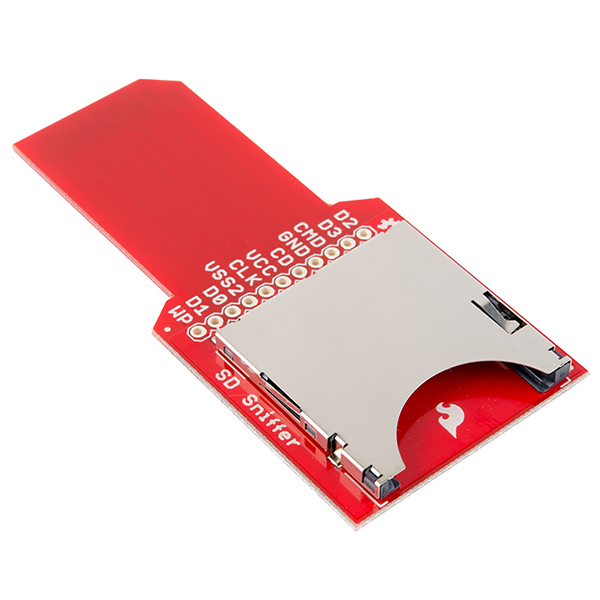 SD Sniffer (TOL-11468)
The SD Sniffer allows you to hook up an external device to view SPI signals between an SD socket and SD card.
Repository Contents
/Hardware - All Eagle design files (.brd, .sch, .STL)
/Production - Test bed files and production panel files
License Information

The hardware is released under Creative Commons ShareAlike 4.0 International.

Distributed as-is; no warranty is given.