Power_Cell_Lipo_Charger_Booster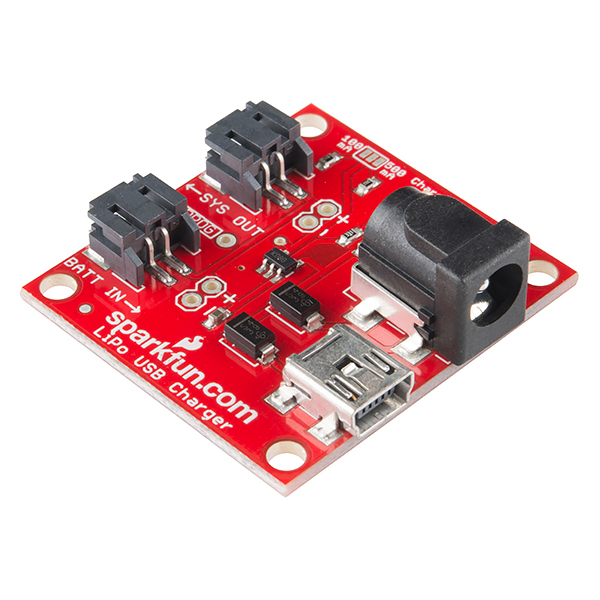 USB LiPoly Charger- Single Cell (PRT-12711)
This is a basic charging circuit that allows you to charger 3.7V LiPo cells at a rate of 500mA or 100mA. It has a selectable solder jumper, USB input, two pre-installed JST connectors and a barrel jack connector.
Repository Contents
/Hardware - All Eagle design files (.brd, .sch, .STL)
/Production - Test bed files and production panel files
License Information

The hardware is released under Creative Commons ShareAlike 4.0 International.

Distributed as-is; no warranty is given.