CRIC Custom Runtime Image Creator

CRIC is a gui for the jlink command.

It produces custom runtime images, kind of Java Runtime Environments.

The driver behind CRIC was the need to create cross-target custom runtime images for the non-modular Mapton application, well it is modular, but using the NetBeans Module System instead of Java Platform Module System.

CRIC is only tested on Linux so far.
Main window
Profile editor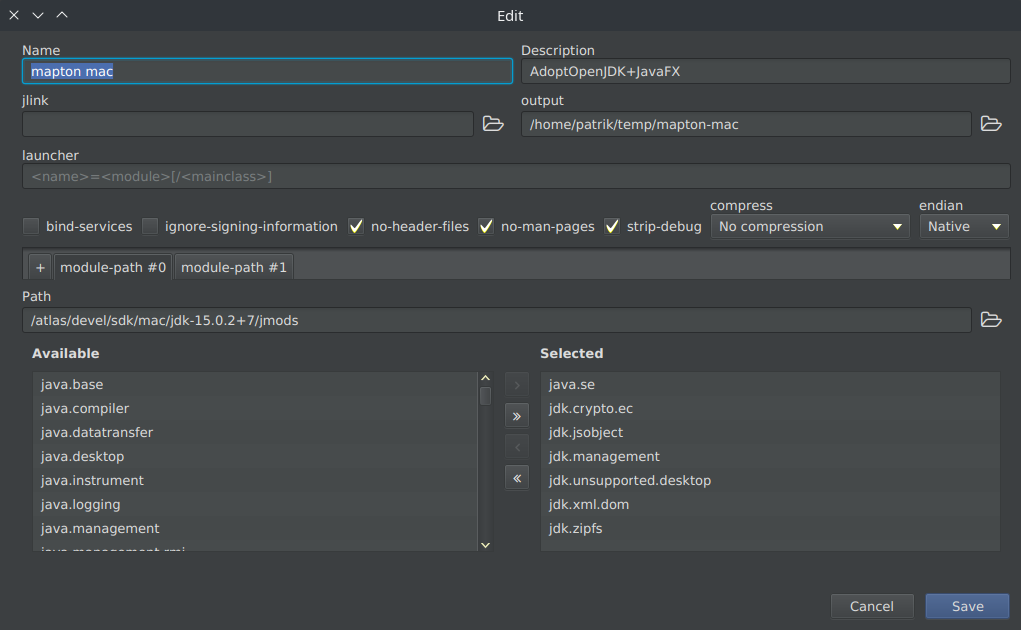 Options