R Markdown Cookbook
This repository contains the source files of the book R Markdown Cookbook, to be published in October 2020 by Chapman & Hall/CRC.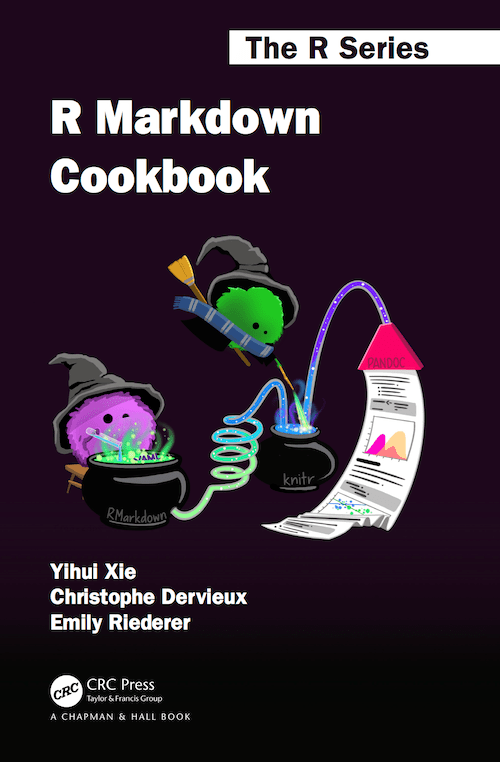 You may also read the free online version at https://bookdown.org/yihui/rmarkdown-cookbook/.
Contributions

If you have any feedback, please feel free to file an issue on GitHub. Thank you!