Be notified of new releases
Create your free GitHub account today to subscribe to this repository for new releases and build software alongside 31 million developers.
Sign up
brendankenny released this Jan 16, 2019 · 61 commits to master since this release
New contributors!
@mattzeunert, @dima74, @jeffbcross, @knoxmic, and @shogunsea. Thanks!
Major changes
A bevy of bug fixes and performance improvements.

A special reward for getting a perfect score.

A new layout for the PWA category, emphasizing speed, installability, and polish.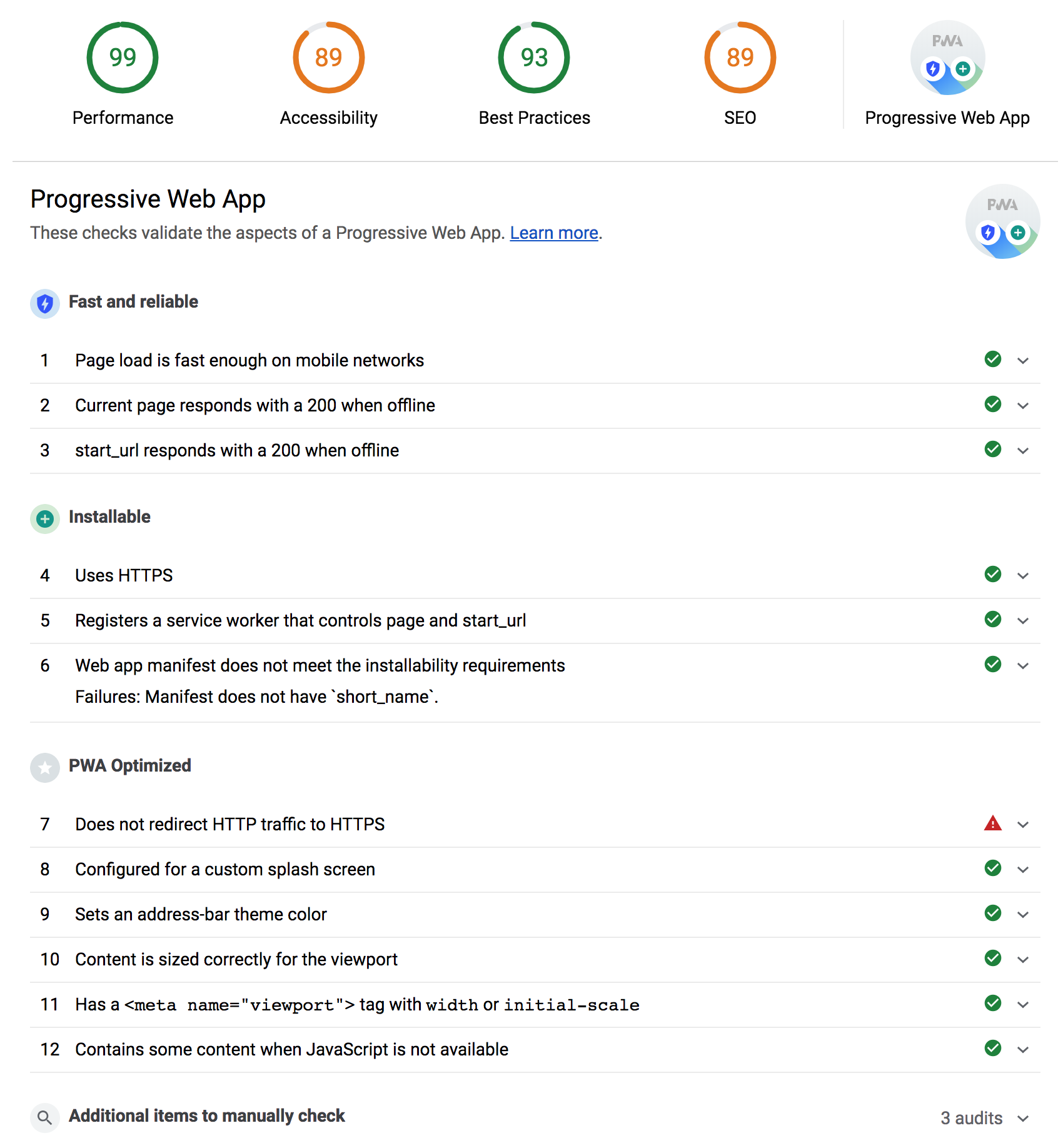 Breaking changes
---
Full Changelog (in addition to the changes in 4.0.0-beta, 4.0.0-alpha.1, and 4.0.0-alpha.0)
Core
Deps
Docs
Extension
return runnerResult from runLighthouseInExtension() (#6839)
I18n
Report
Tests
Misc