SparkFun MP3 Player Shield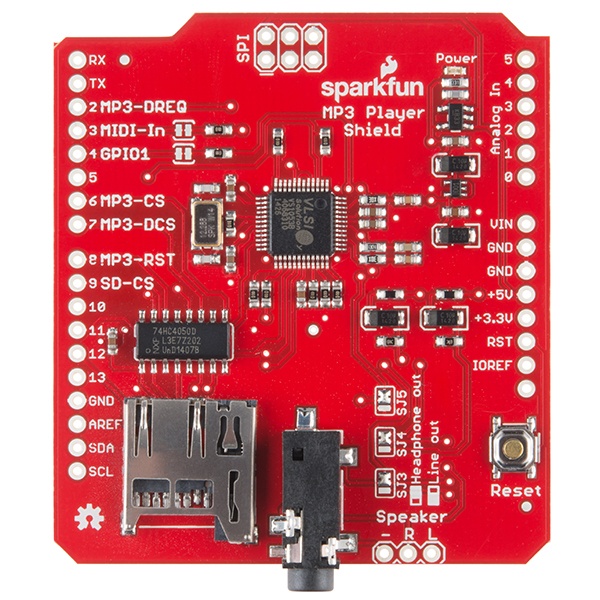 SparkFun MP3 Player Shield (DEV-2660)
The MP3 Player Shield has a microSD socket, VS1053 decoder IC and all the supporting circuitry to be able to decode and play MP3s from an Arduino.
Repository Contents
/Documentation - Data sheets, additional product information
/Firmware - Multiple examples of how to read MP3 files and send them to the VS1053.
/Hardware - All Eagle design files (.brd, .sch)
/Production - Production panel files (.brd)
Documentation
Product Versions
Version History
License Information

This product is open source!

Please review the LICENSE.md file for license information.

If you have any questions or concerns on licensing, please contact techsupport@sparkfun.com.

Distributed as-is; no warranty is given.
Your friends at SparkFun.