New issue

Have a question about this project? Sign up for a free GitHub account to open an issue and contact its maintainers and the community.

By clicking "Sign up for GitHub", you agree to our terms of service and privacy statement. We'll occasionally send you account related emails.

Already on GitHub? Sign in to your account
Add option to add contents on Keyboard Shortcuts
#15880
Comments
Is your feature request related to a problem? Please describe.
Allow developers to add contents on Keyboard Shortcuts modal pop-up :
Describe the solution you'd like
I've created markdown support for the editor : https://twitter.com/phpbits/status/1132988500196773888 and would love to include all the Markdown on this list, similar to what Dropbox Paper has: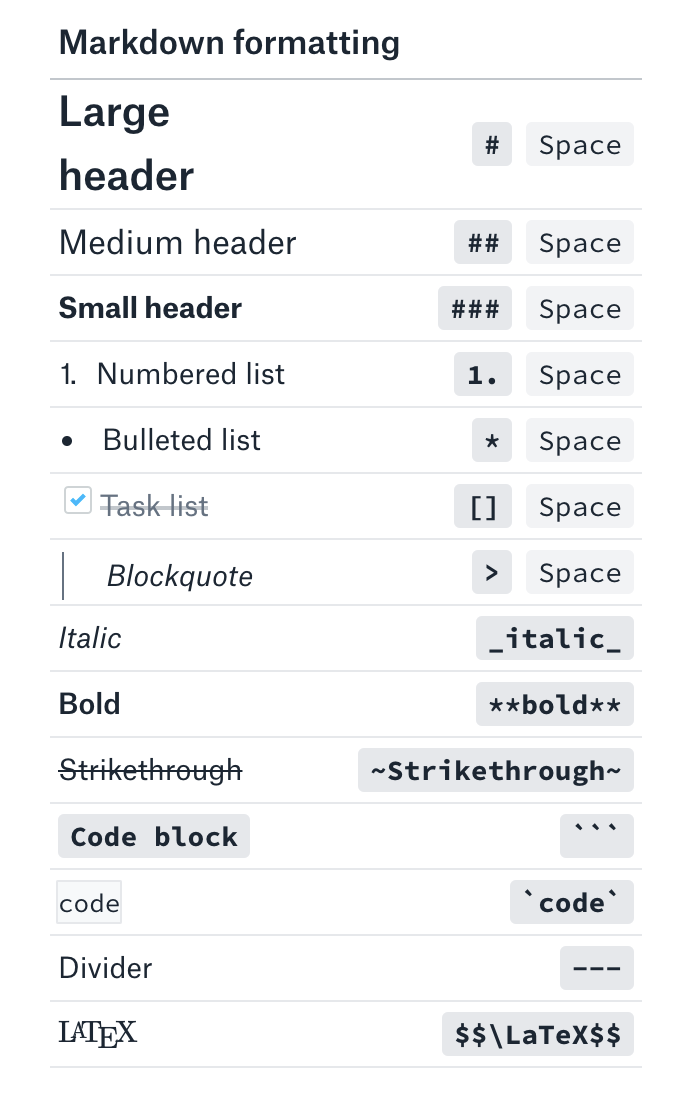 Describe alternatives you've considered
As of the moment I'm adding new menu using registerPlugin hook but would love to just add these on Keyboard Shortcuts. Thanks!
The text was updated successfully, but these errors were encountered:
We are unable to convert the task to an issue at this time. Please try again.
talldan
added
[Status] Duplicate
[Type] Enhancement
labels
May 30, 2019
talldan
closed this
May 30, 2019
phpbits
mentioned this issue
May 30, 2019