Join GitHub today
GitHub is home to over 28 million developers working together to host and review code, manage projects, and build software together.
Sign up
How to change Persepolis theme
You can change theme or icons in Persepolis.
1- form edit menu select preferences.
2- change style , color scheme or icons .
If you don't like Persepolis color scheme , you can change color scheme to "System".
persepolis color schemes are compatible with Fusion style.
In diffrent operating systems , you have diffrent style options . but Fusion style is available in all of operating systems.
3- Restart Persepolis.
adwaita-qt package.This package help you to get a uniform look between persepolis and the other applications in your desktop environments.
If you use GTK+ desktop environments(Gnome, Cinammon, Mate, XFCE, Budgie, ...), we recommend you to install
In ArchLinux:
  yaourt -S adwaita-qt5

In Debian,Ubuntu, Mint ,... :
  sudo apt-get install adwaita-qt

In Fedora:
  sudo dnf install adwaita-qt

After installing this package you can select adwaita style.
operating system: ArchLinux + KDE >> Style: Breeze , Color Scheme: System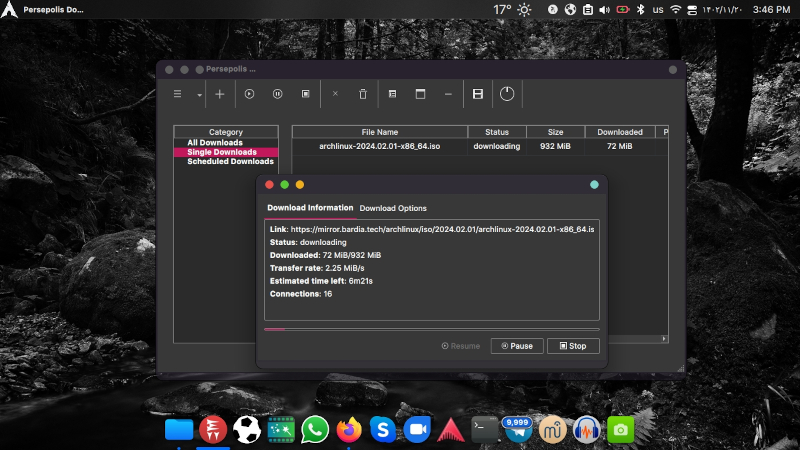 operating system: Mac OSX , Style: Macintosh , Color Scheme: System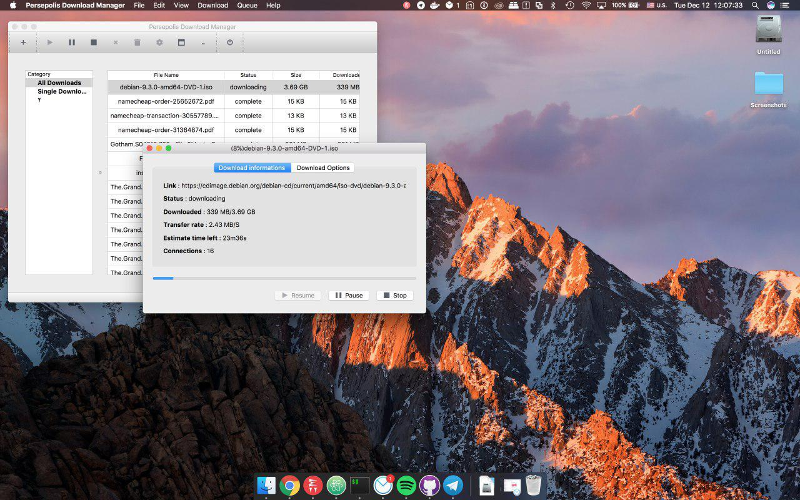 operating system: MicroSoft Windows , Style: Windows Vista , Color Scheme: System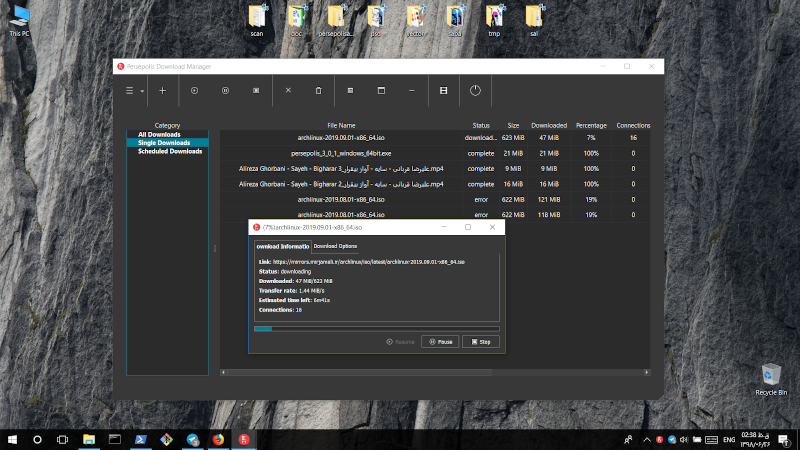 operating system: ArchLinux + XFCE , Style: Fusion Color Scheme: Persepolis Dark Red
Press h to open a hovercard with more details.